Patriots
The Zakim Bridge and other local landmarks will be lit up in Patriots colors this weekend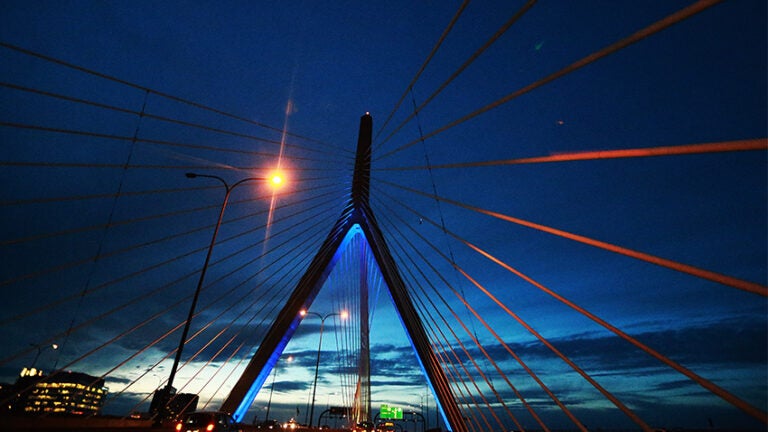 Aside from the nonstop media coverage, the New England Patriots' presence in the Super Bowl will very apparent to any Bostonian stepping outside this weekend.
The Zakim Bridge, South Station, and Government Center will be lit in red, white, and blue over the weekend in support of the Patriots, according to Gov. Charlie Baker's office.
The Burns Bridge, which connects Worcester to Shrewsbury, among other bridges, will also be lit in team colors (not to be confused with the national colors).
South Station and Government Center will be lit up in Patriots colors Friday, Saturday, and Sunday. According to a MassDOT spokesman, Zakim and other bridges will be lit up from dusk until dawn on Saturday night and Sunday night.
The Massachusetts Department of Transportation also began using coach Bill Belichick's well-known mantra "Do Your Job"on state highway boards to remind drivers to use their seat belts earlier this week.
Do Your Job! #BuckleUp #SeatBelts pic.twitter.com/IVHj4ebTAG

— Mass. Transportation (@MassDOT) January 30, 2017
Another Super Bowl-themed message for drivers: "Have a super time," followed by, "But use a sober driver."
Before New England's victorious Super Bowl appearance in 2015, the MassDOT highway boards were also out there rooting on the team.
"Finish the job. Go Pats!" – Zakim Bridge (pic @lizlasarca) pic.twitter.com/8AjazzmkwH

— BostonTweet (@BostonTweet) February 1, 2015
Baker, a Bay State resident since childhood, has never been shy about his support of the Patriots — and has worn "Free Brady" shirts to public events at least twice. The governor has also placed a high-stakes food bet on the outcome of Sunday's game with Georgia Gov. Nathan Deal.
This weekend won't be the first time the Massachusetts governor has lit up local transportation landmarks to honor larger events. On the night following Prince's death last year, the Zakim Bridge, South Station, and others shone purple to honor the late pop legend.
In 2012, MassDOT installed "high-tech LED bulbs" on the iconic I-93 bridge, allowing it to change color to mark sporting events, raise awareness for a number of causes, or pay tribute to victims of tragedies, such as recent terror attacks in France and Belgium or the Boston Marathon bombings.