Patriots
Here's where it appears Bill Belichick got the idea for that fake-kneel play
"We call it the Hilltopper play."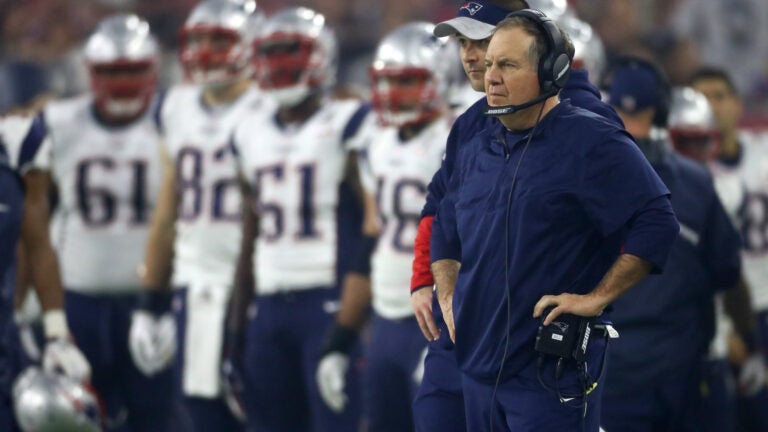 Bill Belichick loves his trick plays. But we saw a new one Sunday near the end of Super Bowl LI.
With three seconds left in regulation and the game knotted at 28-2, the Patriots ran a rare fake-kneel play.
Passing on a potential free kick opportunity, the play culminated in a 13-yard Dion Lewis misdirection run as time expired.
https://gifs.com/gif/3l0xZR
"We call it the Hilltopper play — the fake kneel down," Belichick told ESPN after the game. "But they played it pretty good."
The "Hilltopper play" evidently is a reference to a fake kneel pulled off by Western Kentucky University just last December. With 45 seconds left in the first half in a bowl game against Memphis, the Hilltoppers ran the fumblerooski-like play the Patriots tried Sunday. But instead of just 13 yards, WKU took the ball from their own 15-yard line to the Memphis 32-yard line.
Unfortunately for the Hilltoppers, the next play was an interception. But they did ultimately win the game — the prestigious Boca Raton Bowl — 51-31.