Patriots
Maine mayors ask for Patriots visit after governor's criticism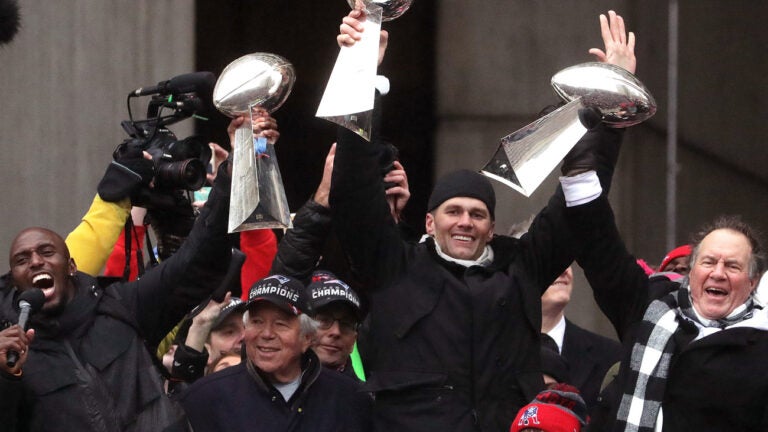 PORTLAND, Maine (AP) — The mayors of three Maine cities are asking for the New England Patriots to bring the Lombardi Trophy to the state in the wake of Gov. Paul LePage's criticism of the franchise.
The mayors of Portland, Bangor and Brewer sent a letter to Patriots owner Robert Kraft asking for the trophy to make appearances commemorating the team's Super Bowl win.
The mayors say arenas in Portland and Bangor, which is next to Brewer, could host the events.
LePage has used a pair of recent radio appearances to express his displeasure with the Patriots. He is critical of the team for backing out of a move to the state of Connecticut in the late 1990s.
Bangor Mayor Joe Baldacci says Maine has a "proud tradition" of supporting the Pats.
https://www.facebook.com/photo.php?fbid=965805916854337&set=a.106808379420766.7814.100002748120867&type=3