Patriots
Patriots players explain why they are not visiting the White House and President Trump
"Basic reason for me is I don't feel accepted in the White House."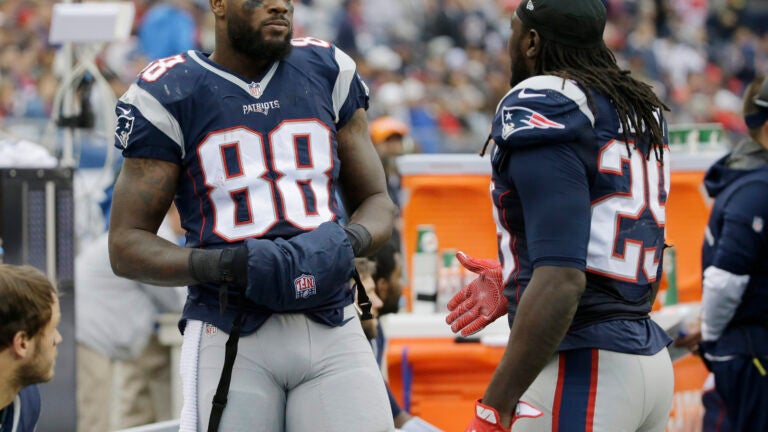 Within a week of the Patriots' stunning comeback win in Super Bowl LI, a growing number of players have let it be known that they will not be part of the team's eventual White House visit.

growing subplot across sports in reaction to the Trump administration.

 

President Trump has been a vocal supporter of Bill Belichick, Tom Brady and Robert Kraft, both during his campaign and since taking office. He also singled the three of them out in his congratulations to the team following the 34-28 overtime win in the Super Bowl:
What an amazing comeback and win by the Patriots. Tom Brady, Bob Kraft and Coach B are total winners. Wow!

— Donald J. Trump (@realDonaldTrump) February 6, 2017
Here's the list of Patriots who have already said they won't go the White House, as well as their explanation:
Martellus Bennett
"I haven't thought about it. I am not going to go," Bennett told reporters after the Super Bowl. "I can elaborate later on in life; right now I am just trying to enjoy this … People know how I feel about it, just follow me on Twitter."
Bennett on political views differing: "You just don't bring that to work. We all have our beliefs. We accept people for who they are."

— Brandon George (@DMN_George) February 6, 2017
Is Bennett worried about upsetting Kraft by not going to White House?: "I'm not really worried about that. I'm not worried about it at all.

— Brandon George (@DMN_George) February 6, 2017
LeGarrette Blount
"I will NOT be going to the White House. I don't feel welcome in that house. I'll leave it at that." –@LG_Blount

— Rich Eisen Show (@RichEisenShow) February 9, 2017
Alan Branch
.@Patriots DL Alan Branch tells @kirkmorrison & me @SiriusXMNFL he WON'T visit White House 4 SB celebration. Spending time w/family instead

— Alex Marvez (@alexmarvez) February 10, 2017
Dont'a Hightower
"Been there, done that," Dont'a Hightower said, also noting he didn't go to White House in 2014 w/ Pats. Had previously been with Alabama.

— Mike Reiss (@MikeReiss) February 8, 2017
Chris Long
Oh Chuck. Planned on skipping, hadn't been asked. Don't need an open letter explaining my own words to me. Not *joining* anyone. My call. https://t.co/XWo9x2XT40

— Chris Long (@JOEL9ONE) February 9, 2017
Devin McCourty
In a text message to TIME Magazine:
I'm not going to the White House. Basic reason for me is I don't feel accepted in the White House. With the president having so many strong opinions and prejudices I believe certain people might feel accepted there while others won't.