Patriots
Chris Long says he's leaving the Patriots, posts explanation on Instagram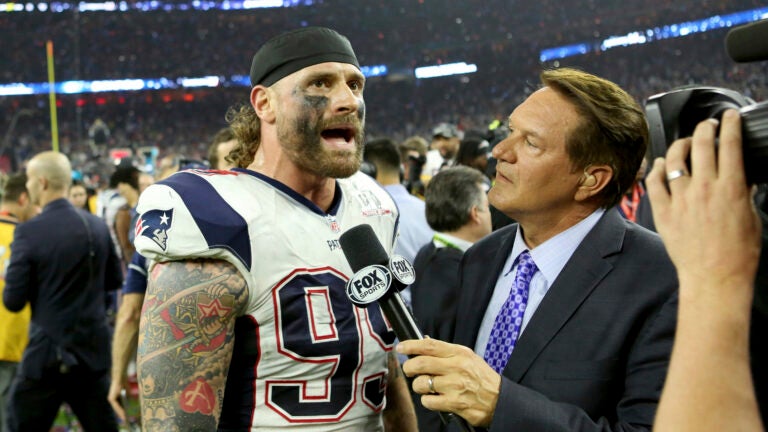 It looks like it'll be one-and-done for Chris Long in New England.
The Patriots defensive end announced Wednesday that he plans to leave the team in free agency this offseason. In an Instagram post, he thanked Patriots fans and explained the decision to leave was not about money.
"It's the right move in my heart because I want to get back to being the player I was before," Long wrote.
"This year and this opportunity gave me a ton," he continued. "I made lifelong friends in a great locker room and became a champion. I'm so thankful that Coach B (the GOAT) took a chance on me and allowed me the opportunity to play a small part in this wonderful year."
The Patriots signed Long to a one-year deal last offseason, shortly after trading defensive end Chandler Jones to the Arizona Cardinals. In the 2016 regular season, he played in all 16 games, starting in seven of them. The 2008 No. 2 overall draft pick finished the season with 35 total tackles and four sacks.
"I'm thankful for my role this year, but as a competitor, I'm itching to do what I do best," the 31-year-old wrote in his farewell post.
Long recently announced his plans to skip the team's Super Bowl victory visit to the White House, a decision which he defended on Twitter. But on Wednesday, his message to fans was heartfelt.
"It was important to say thank you personally," Long wrote. "You may not remember me much, but I'll always remember y'all!!"