Patriots
David Blaine performed a private magic trick for Tom Brady and Gisele
"He is a trained professional and a GOAT!"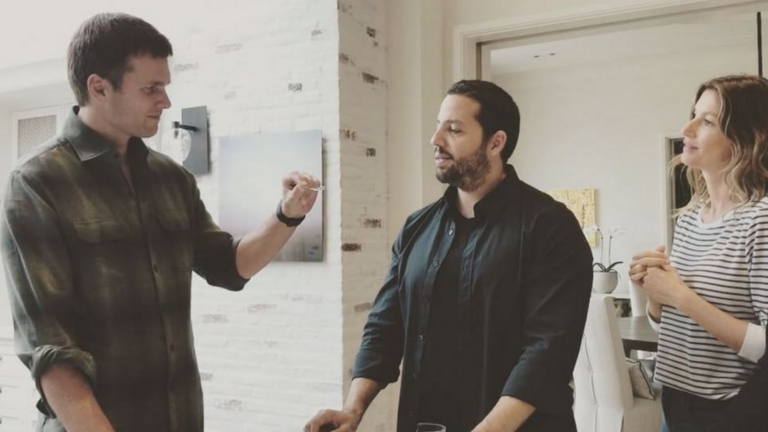 Some Patriots fans may consider what Tom Brady does on the football field to be magic, but the quarterback was stunned by a real magician, David Blaine, on Wednesday night.
In a private setting, Brady and wife Gisele Bündchen watched in awe as Blaine ate a piece of glass like it was nothing.
The couple, who was joined by Brazilian TV host Luciano Huck, could not believe their eyes, and Gisele jokingly offered the illusionist a banana while he was chewing on the shards.
But when Brady gestured to take a bite of the glass, the supermodel quickly exclaimed, "¡Pare!"—which means "stop" in Portuguese.
https://twitter.com/davidblaine/status/849738697801117696