Patriots
Tom Brady will reportedly miss the Patriots' White House visit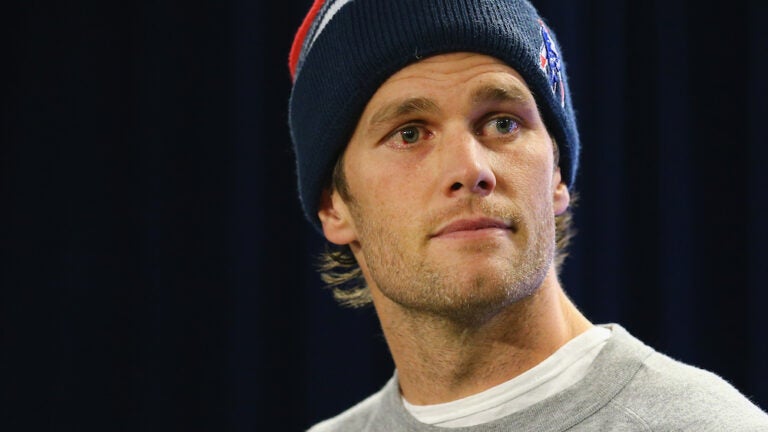 Tom Brady is reportedly going to be a no-show during the New England Patriots' visit to the White House Wednesday.
Leading up to the team's visit to 1600 Pennsylvania Ave. following their fifth Super Bowl win, several players have come and out said they're skipping the ceremony.  One name not expected to be on that list: Brady.
But according to a report from ESPN's Mike Reiss, Brady will not be there to accept congratulations from President Donald Trump.
Tom Brady is not attending White House ceremony today due to "personal family matters." His statement: pic.twitter.com/OIidVZX3VV

— Mike Reiss (@MikeReiss) April 19, 2017
"In light of some recent developments, I am unable to attend today's ceremony, as I am attending to some personal family matters," Brady said in a statement, according to Reiss. "Hopefully if we accomplish the goal of winning a championship in the future years, we will be back on the South Lawn again soon. Have a great day!"
Brady was reportedly planning to attend Wednesday's ceremonies but backed out at the last minute due to family reasons.
Tom Brady fully intended to visit the White House with the Patriots today but can't due to a personal family reason that just occurred.

— Jeff Howe (@jeffphowe) April 19, 2017
Tom Brady's mother is in town and he is spending time with her. She's been dealing with an illness.

— Jeff Howe (@jeffphowe) April 19, 2017
Brady faced scrutiny for his relationship with President Trump in the lead-up to the election. The Patriots quarterback was seen with a "Make America Great Again" hat in his locker in 2015, and Trump repeatedly name-checked the Patriots quarterback and coach Bill Belichick in his campaign speeches.
Among the other players who previously announced they would be skipping the ceremony are Devin McCourty, Chris Long (now with the Philadelphia Eagles), and Martellus Bennett (now with the Green Bay Packers).