Patriots
Watch: Receiver Andrew Hawkins announces he's joining the Patriots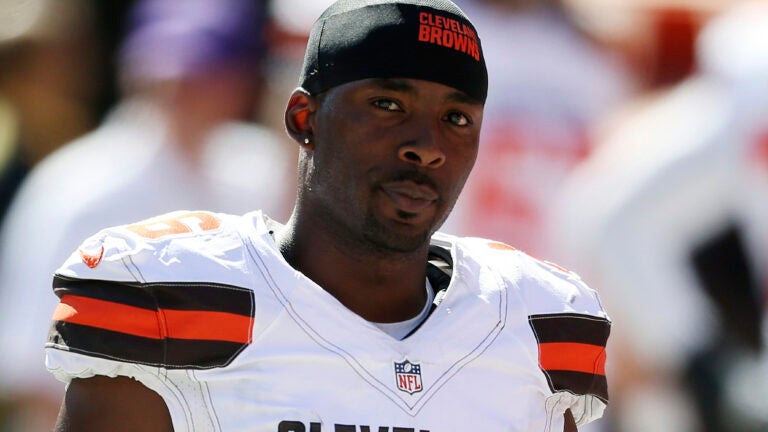 The Patriots' wide receiver depth chart just got a little deeper.
Former Cleveland Browns receiver Andrew Hawkins announced via video on Uninterrupted's Twitter account that he has signed a one-year deal with New England. Hawkins recorded 33 receptions for 324 yards in 2016 with the Browns.
Patriots are signing former Browns WR Andrew Hawkins to a one-year deal, per source.

— Adam Schefter (@AdamSchefter) May 24, 2017
BREAKING: @Hawk announces signing with @Patriots on UNINTERRUPTED. pic.twitter.com/bQpVblBO1W

— UNINTERRUPTED (@uninterrupted) May 24, 2017
"After giving it a lot of thought, I've decided I'm going to join the New England Patriots," he said. "Super excited about the opportunity, man, to join the reigning football champions."
In his explanation for why he specifically chose the Patriots, the 31-year-old emphasized his desire to join a contender, calling the Pats "THE contender," and cited the draw of joining a top-notch program with the "best quarterback and best coach in NFL history."
According to Hawkins, he has passed up on deals that were "probably double the compensation," in order to put himself in the best position to win.
Notably, the 5'7″, 180-pound star also graduated with a master's degree in sports management from Columbia University's School of Professional Studies in May.
The addition of Hawkins brings the Patriots wide receiver count to six.
https://twitter.com/MikeReiss/status/867426661138149376