Patriots
Bill Belichick explains one of the biggest compliments he's received in his life
It has nothing to do with football.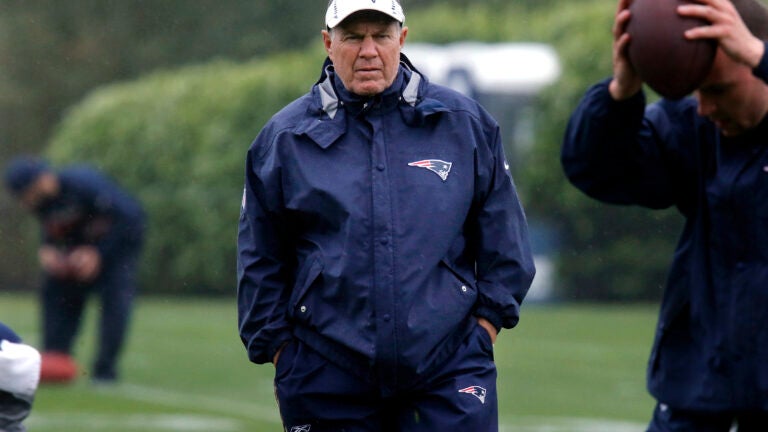 With five Super Bowl championship rings and a 201-79 record, Bill Belichick has likely received no shortage of praise during his 17-year tenure as head coach of the New England Patriots.
According to an interview with ESPN analyst Paul Carcaterra, however, one of the biggest compliments Belichick has ever received has nothing to do with football.
As the pair chatted while tossing a lacrosse ball on one of the fields at Gillette Stadium, Carcaterra applauded Belichick's stick dexterity with both hands — prompting the 65-year-old to share the backstory behind "one of the biggest compliments [he's] had in [his] life."
On a visit to Johns Hopkins University, Belichick had requested to help warm up the team's goalkeeper at the time during practice. After the session, Hopkins men's lacrosse head coach Dave Pietramala asked his player whether he thought Belichick was right-handed or left-handed.
But the goalie didn't know the answer.
As a former lacrosse player at Wesleyan, and huge fan of the sport, Belichick's reaction was one of immense satisfaction: "Ah, there we go."
He went on to explain how he's made a pointed effort to conceal his handedness to his three children — all of whom played college lax.
Carcaterra clarified: "To this day, if I were to ask Steven, 'Which hand is your dad?' He wouldn't know?"
Belichick responded: "Nope."
https://youtu.be/E0F8KJQRW9k?t=11m23s