Patriots
These two stats illustrate why pressuring Tom Brady is so risky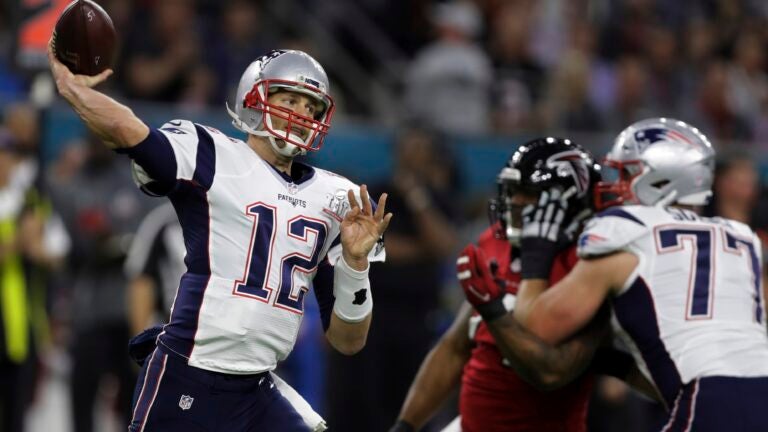 Tom Brady's resume is full of impressive statistics. Through 17 seasons in the NFL, the Patriots' quarterback ranks fourth on the all-time lists in touchdowns, passing yards, and completions.
At age 39, Brady continued to demonstrate the skills that have helped him accumulate all those gaudy totals and stay on the field: He avoided sacks and thrived when facing pressure.
According to Pro Football Focus, Brady had the best sack percentage under pressure in the league at 10.6 percent last season.
On pressured dropbacks, only Tom Brady was better than Kirk Cousins at avoiding sacks last season. pic.twitter.com/kpL7V8Aadd

— Pro Football Focus (@PFF) June 1, 2017
He also had the highest passer rating when facing a blitz.
https://twitter.com/PFF/status/870343195464544256