Patriots
How growing up at the Naval Academy shaped Bill Belichick's approach to football
"I wasn't aware of it at the time, but I can see how that molded me."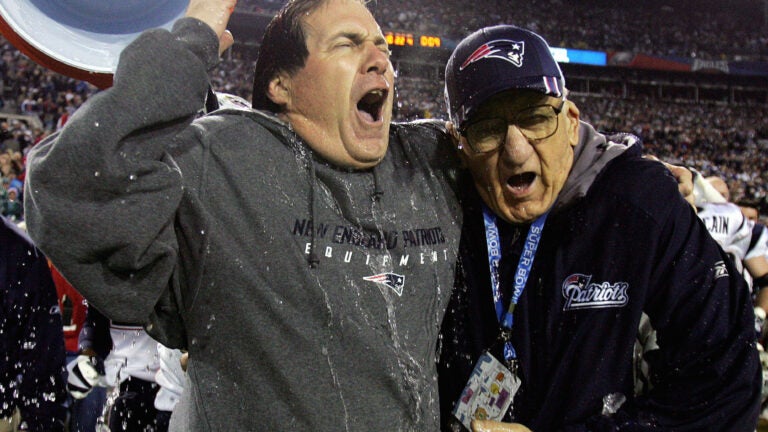 Bill Belichick is renowned for the discipline, attention to detail, and preparation he instills in the Patriots. Those attributes have helped New England become a dynasty during his tenure, and have vaulted the 65-year-old into the discussion of greatest coach in NFL history.
For Belichick, many of those traits are a byproduct of his upbringing. He grew up surrounded by football since his father was a coach and scout at the US Naval Academy. As Belichick noted in a recent interview for N Magazine, those years had a profound impact on him:
When I look back on it, one of the things I learned at Annapolis, when I grew up around the Navy football teams in the early sixties — Joe Bellino, Roger Staubach, Coach Wayne Hardin and some of the great teams they had — I didn't know any differently. I just assumed that's what football was. Guys were very disciplined. They worked very hard. They did extra things. They were always on time, alert, ready to go, team-oriented, unselfish. I thought that's the way it all was. I wasn't aware of it at the time, but I can see how that molded me.
His descriptions of the Navy teams from his youth ring familiar for Patriots fans. Even the fiercest Patriots opponents begrudgingly admit New England's work ethic and preparation often make the difference in close games.
For Belichick, his Naval Academy youth remains deeply ingrained in his memory. As evident in a CBS interview from December, he can still recall (and flawlessly diagram) specific plays from the '50s:
https://twitter.com/CBSSportsNet/status/807621495979724800?ref_src=twsrc%5Etfw&ref_url=http%3A%2F%2Fnesn.com%2F2016%2F12%2Fwatch-bill-belichick-diagram-a-58-year-old-navy-football-play-from-memory%2F