Patriots
Julian Edelman thinks talk of the Patriots going 19-0 is 'stupid'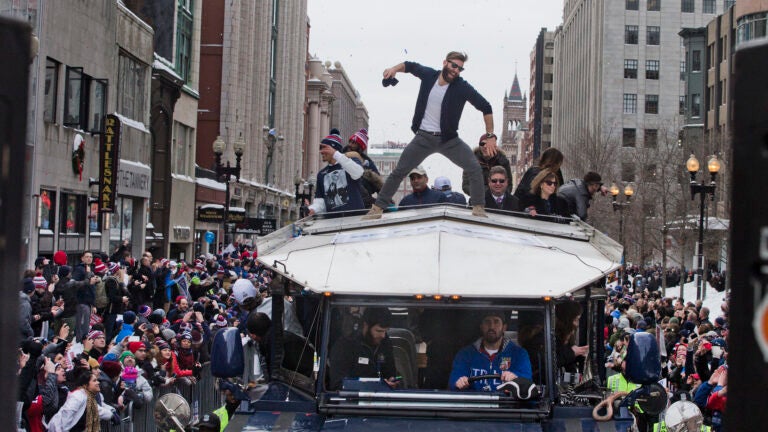 Not only are the Patriots already favored to win Super Bowl LI, but the reigning champions are also the only team favored to win every game next season. These exceptionally good odds may spark conversation about the possibility of a perfect season, but wide receiver Julian Edelman doesn't want anything to do with that.
While at his football camp in Danvers on Saturday, Edelman reportedly called 19-0 talk "stupid."
"You can't worry about what other people say, honestly," the 31-year-old said, via the Boston Herald's Adam Kurkjian. "There's no script to this thing. There's no camera. This isn't Hollywood. This is real life."
Before the Kent State alum was drafted by the Patriots in 2009, New England was 18-0 headed into Super Bowl XLII with a shot at making league history. Eli Manning and the New York Giants, however, crushed their dreams of an undefeated season, as remembered by David Tyree's one-handed catch.
If Edelman had his way, the team wouldn't prioritize rectifying that loss.
"When you go out and play in the NFL, it's one of those things where it's stupid to even think about it," he said. "It's never been done. You don't really want to talk about it. My focus is more on trying to get ready for the season, trying to learn your teammates, form your identity."
https://twitter.com/AdamKurkjian/status/886285009782439936