Patriots
Tom Brady compares doubts about holistic medicine to lack of action on climate change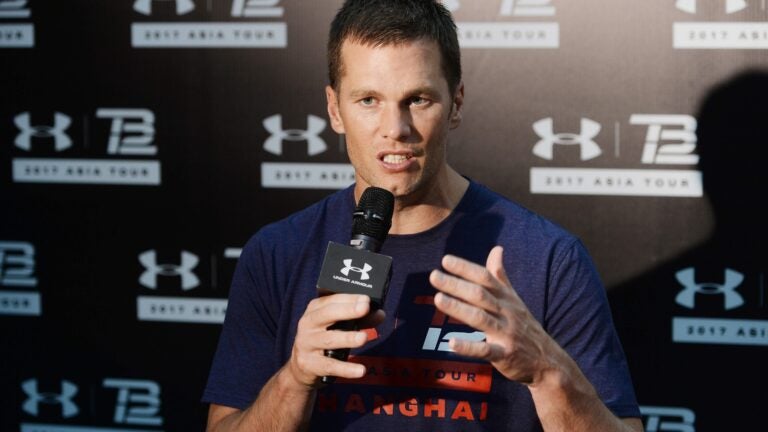 Despite his cautious public brand, Tom Brady has never been muted in his advocacy of holistic medicine or his criticism of Western health practices. And in a Sports Illustrated piece Monday, the New England Patriots quarterback offered a theory as to why his approach to health hasn't been more commonly adopted in the sports world.
During a conversation about his fitness regimen with soccer star Didier Drogba, the two fellow 39-year-olds talked about their regimented fitness routines. Brady compared the general hesitance to accept holistic medicine he embraces to the lack of political action on climate change, alluding to the fossil fuel industry's efforts opposing efforts to address the issue. Per SI:
A quick word from the sensei, who thinks that teams throughout sports will eventually use body coaches like (Brady's fitness coach) Guerrero. Brady believes they'll look to Eastern medicine and alternative therapies they now avoid.

"Why don't teams take a more holistic approach?" Brady asks. "That's like the debate on climate change. Why haven't we done anything about it? Well, there's a lot of money on the other side of it.
Brady — whose strict diet and fitness routine has become lore — suggested it could catch on as athletes like him become increasingly interested in their health to prolong their careers.
The normally politics-averse quarterback's climate change comments should come as no surprise, given his wife Gisele Bündchen's outspokenness on the issue.
Last November, Brady posted a clip of Bündchen's appearance on a National Geographic series on climate change, in which the Brazilian supermodel spoke about her "responsibility as a human being to bring awareness to something that I feel is vital for our existence."
"I'm so proud of her work as a correspondent bringing awareness and consciousness to what's happening with our climate!" Brady wrote at the time.
As the Patriots were visiting President Donald Trump — a personal friend of Brady, who recently withdrew the United States from the Paris climate agreement and has questioned the existence of global warming — last April, Bündchen tweeted support for an anti-Trump climate rally.
"I think now people are just more kinda feeling like, you know, I have to take the matters to my own hands," Bündchen recently told CBS News, referring to the issue. "Like, I have to get educated. I have to learn. I have to kind of figure out how are we gonna do this."