Patriots
Jerry Jones identifies the Patriots as 'role models' for the Cowboys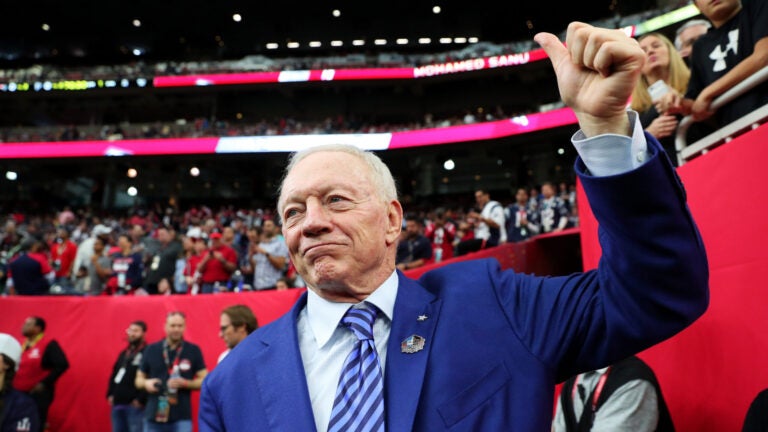 Cowboys running back Ezekiel Elliott could potentially be sidelined for part of the upcoming NFL season as a result of domestic violence allegations from July 2016. Although the Columbus City Attorney's Office has elected not to press charges, the NFL is still investigating the claims as a violation of the league's personal conduct policy.
As the Cowboys still await the NFL's disciplinary decision, team owner Jerry Jones has spoken out in support of the 22-year-old.
"I have reviewed everything, and there is absolutely nothing—not one thing—that had anything to do with domestic violence," Jones said, via ESPN. "My opinion is there's not even an issue over he-said, she-said. There's not even an issue there."
Should the Cowboys actually start their season without their star running back, Jones believes that his team should look to the New England Patriots as a paragon. After all, quarterback Tom Brady sat out the first four games of the most recent NFL season due to the controversial Deflategate scandal, and his team still went on to win Super Bowl LI.
"I look at the great job that Bill Belichick and that bunch up there, the reigning Super Bowl champions, does up there," Jones said, via Sports Day Dallas News. "I really look at them as role models. They deal with suspensions. They started the year with a big suspension last year and they deal with suspensions. So you get the feeling that with this team that it can handle these adversities."