Patriots
Bill Belichick on CTE study: 'I'm not really a medical expert'
"There are a lot of studies out there."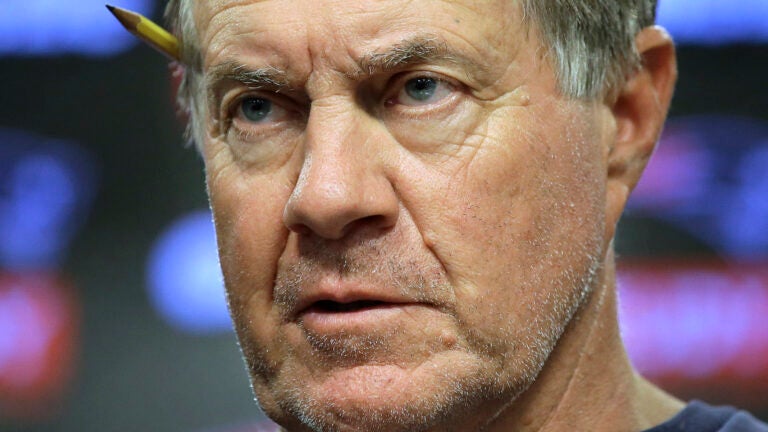 On Tuesday, a team of Boston researchers released the most extensive study to-date on the degenerative brain disease — known as chronic traumatic encephalopathy, or CTE — affecting football players. Of the 111 NFL players whose brains were donated for the study, 110 were diagnosed with CTE.
On Wednesday, the first day of New England Patriots training camp, coach Bill Belichick was asked what he thought about the study.
"I think the league addressed it," Belichick said, referring to the NFL's response to the study.
"I don't really have much to add to the statement that they released," he said. "But, obviously, this is an important area that's being given a lot of attention, as it should."
Belichick was then pressed whether the implications of the study worried him about the future of the game.
"Well, again, there are a lot of studies out there," he said. "I'm not really a medical expert."
If that answer sounds familiar, it's because a similar rhetorical device has been frequently used by Republican politicians to defer answering questions about the existence of climate change. "I'm not a scientist" even has its own Wikipedia page.
During the press conference Wednesday, Belichick added he would leave the issue of CTE to those studying it
"That's not really my field," he said.
As The Boston Globe reported Tuesday, players with even mild CTE were found to have suffered from disabling cognitive and behavioral symptoms — such as explosive tempers and memory loss — and more than half contemplated suicide, the leading cause of death among those with the disease.
The study included the brains of 202 deceased former football players who participated in any level of the sport, beginning before high school. Overall, 87 percent of the participants in the study were posthumously diagnosed with CTE.
"It's impossible to ignore this anymore," Ann C. McKee, the study's lead author, told the Globe.