Patriots
This Google glitch involving Tom Brady is the ultimate Jets troll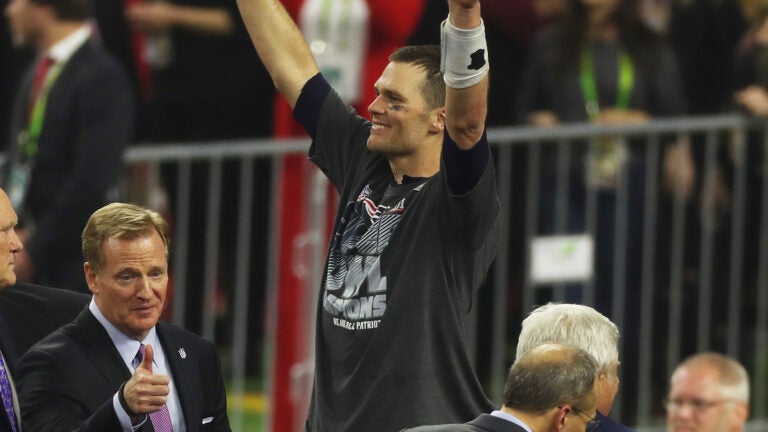 Tom Brady has faced the New York Jets 30 times in his career. He's lost only seven of those games.
Brady's 23-7 record is just one of the impressive stats from his history of head-to-head matchups against the Patriots' AFC East foe. When facing the Jets, Brady averages a 91.9 passer rating and a 62.06 completion percentage. He's thrown for 44 total touchdowns and just 13 interceptions.
Some might jokingly say that Brady owns the Jets, but according to a recent Google glitch, he quite literally holds ownership over them.
The top search result for "New York Jets owner" was, in fact, Tom Brady on Thursday afternoon. The team's actual owner is Woody Johnson.
Many flabbergasted people took to Twitter to express their confusion at the search engine's malfunction, while Google declined to comment when asked for a statement.
i had to look this up and….
it is real
?
works with "jets owner" too https://t.co/lNEYVYkZwt

— Rodger Sherman (@rodger_sherman) July 27, 2017
My gawd Google. #Patriots pic.twitter.com/thOtke8vew

— Tyler Sullivan (@TylerSully) July 27, 2017
What the hell, Google? pic.twitter.com/5ttMNdzNXX

— Corey Griffin (@CoreyGriffinNBC) July 27, 2017
With the Jets projected to have a historically terrible season, the defending Super Bowl champs should have no problems when they face them on October 15 and December 31.
Update: As of 3:30 p.m. on Thursday, July 27, the glitch is no longer appearing.