Patriots
Robert Kraft says Gillette Stadium had 'no more room to put banners'
"We have a surprise for our fans!"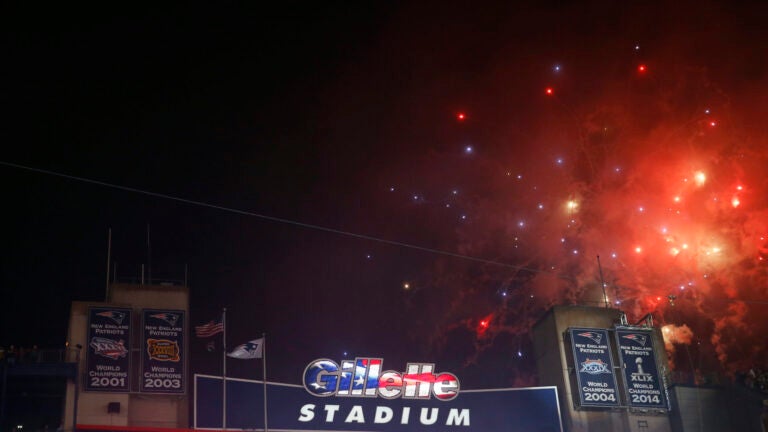 The Patriots had a good "problem," as far as stadium problems go. Quite simply, New England has been too successful for its own good.
There was no more room at Gillette Stadium to place the Patriots' latest Super Bowl banner, team owner Robert Kraft said in an interview on SiriusXM radio Monday. This was a problem that was first pondered by ESPN reporter Mike Reiss in April.
In the interview, Kraft addressed the question of where the Super Bowl LI championship banner, the team's fifth, will go.
For the full answer, it appears fans will have to wait for opening night on Sept. 7:
https://twitter.com/SiriusXMNFL/status/892119641564336134