Patriots
Roger Goodell reportedly has no concerns about returning to Gillette Stadium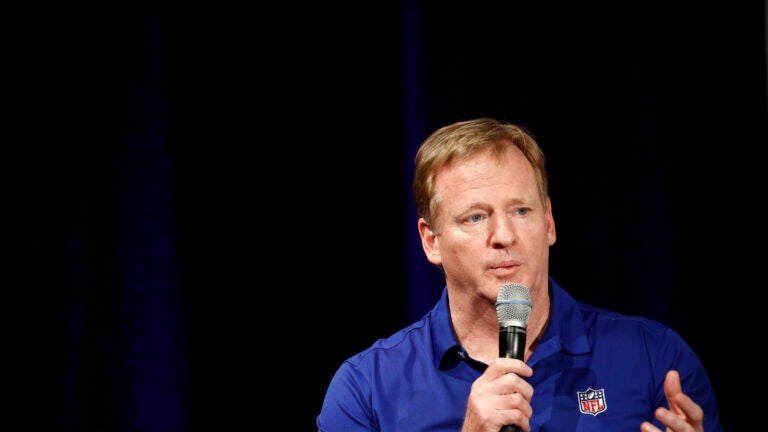 After the Patriots won Super Bowl LI, Rob Gronkowski gave Roger Goodell an ominous warning about his eventual return to Gillette Stadium.
When asked if the NFL commissioner could return to Foxborough any time soon, the tight end said, "To tell you the truth, I really don't think so."
"The fans are nuts," he told ESPN's Cari Champion. "They're wild, and they have the Patriots' back no matter what … I'm telling you, he won't get through the highway if fans saw him. I don't think he can even land in the airport in Boston."
Goodell did touch down at Logan International Airport in June, so perhaps that successful arrival has given him a sense of confidence heading into the NFL kickoff game between New England and the Kansas City Chiefs on September 7.
When asked if he will be in attendance, Goodell confirmed that he does, in fact, plan to be there. And when asked if he had any worries about the wrath of Patriots fans, he responded: "No, not at all."
https://twitter.com/BobGlauber/status/892086404821516288