Patriots
Bill Belichick explained the difference between LeGarrette Blount and the new Patriots running backs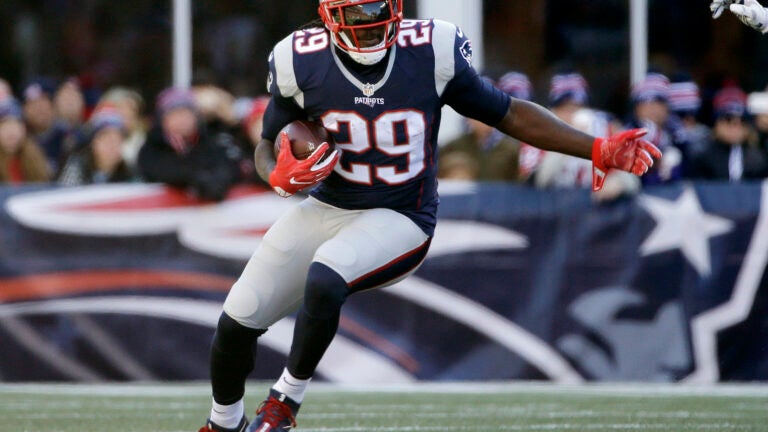 LeGarrette Blount rushed for 18 touchdowns last season as a Patriot, so New England will likely miss the running back's offensive production now that he is a member of the Philadelphia Eagles.
To account for Blount's absence, the team has made a number of offseason moves, including the acquisitions of Mike Gillislee and Rex Burkhead.
Patriots head coach Bill Belichick elaborated on the differences between the two backfields with hosts Pat Kirwan and Jim Miller on SiriusXM NFL Radio. He emphasized the versatility of the current squad.
"We'll have to see how that all comes together," Belichick said. "LeGarrette was a very good short-yardage, first- and second-down type of guy."
"I think Burkhead has ability on all four downs," he continued. "I think Gillislee maybe has a little more overall versatility. Dion Lewis can play on all three downs. James White, as we saw later in the year last year, can play more on all three downs, although we used him more as a third-down player. [Brandon] Bolden can play on all three downs, so it will be interesting to see how all that competition unfolds."
In regards to the how the personnel changes will affect this year's play calls, Belichick is hoping for a little more unpredictability this season: "Hopefully we will be a little bit less of a Blount on first down [and] second-and-short, Lewis on second down, White on third down — that type of [setup]."
He's also hoping to integrate a healthy number of plays in the air to balance the number of those on the ground.
"Hopefully, this year, we'll have a little more balance between the running game and passing game," Belichick said. "Again, LG was primarily a runner. He didn't have a lot of receiving production. The reverse is true of James White. So hopefully with our backs this year we'll have a little more balance and be a little less predictable from that spot."