Patriots
Bill Belichick says Tom Brady's diet isn't for everyone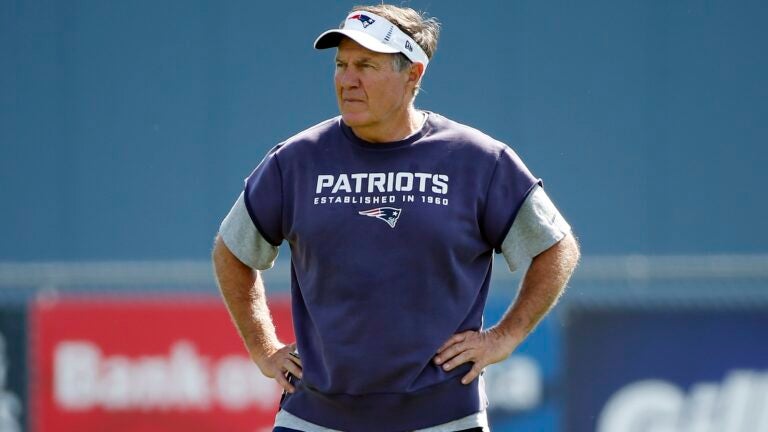 New England Patriots tight end Rob Gronkowski may be integrating parts of The TB12 Method into his personal regimen, but head coach Bill Belichick doesn't think the diet and workout plan is for everyone.
When asked if he would recommend Tom Brady's infamous lifestyle habits to other members of the team, Belichick gave a very thoughtful response as to why the answer is typically no:
Well, we tailor everything we do to each individual. We train players that are 185 pounds. We train players that are 350 pounds.

We train players that have a lot of different things they do on the football field. Some are very specific, like specialists, like quarterbacks, kickers, snappers, things like that. Some players have a very extensive role—special teams, offense or defense, first, second, third downs—so we have different training programs.

And again, each individual is different—their age, their physical makeup, their build and their strength and explosion and power and so forth. You know, we have a certain general way of training everybody, but it really becomes pretty specific depending on the individual and what we ask them to do. We don't want to train a player to do something that we're not going to ask them to do. Unless it's just part of the general training, we want to train players to do things that fall in line with what we would see them and ask them to perform on the field.

Depending on what the player is, then probably his age, his experience, his physical makeup, other medical issues, if there are any, his role and so forth all is part of what we look at for each individual player. What's right for one person isn't necessarily right for the next person. Not saying it's wrong, but maybe there's something better we can do for the other person.
Brady, who will be turning 40 on August 3, is publishing a book in September that will further explain the connection between his approach to health and his sustained peak performance.