Patriots
Robert Kraft reportedly surprised Tom Brady's mother with a Super Bowl ring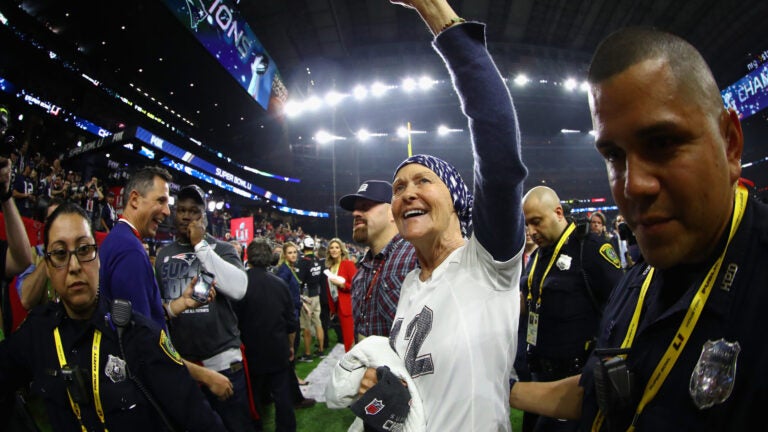 The fact alone that Galynn Brady was able to attend this past Super Bowl was enough to get her son choked up.
So the gesture by Patriots owner Robert Kraft to surprise Tom Brady's family with a Super Bowl LI ring for the quarterback's mother, who has recently been battling cancer, was particularly special.
"She was a big inspiration for me, and RKK knew it," Brady told ESPN's Mike Reiss. "It was a great surprise to all of us when the ring showed up. She deserves it."
Tom Brady Sr. recently told The Boston Globe that Galynn concluded her cancer treatments in April.
"She is doing great," he told the Globe in June. "She is getting out and playing golf and tennis and looks wonderful."
According to the quarterback, Kraft — whose wife, Myra, died from cancer in 2011 — has been supportive given his "first-hand" experience with the disease.
"He was always asking, 'How's mom doing? How is she feeling?'" Brady told ESPN. "We didn't know up until the very end whether she was going to make it to the Super Bowl."
Galynn celebrated her 73rd birthday this past Fourth of July. Brady shared a photo on Instagram of his mother wearing a Super Bowl ring, though it's unclear whether it's his or hers.
https://www.instagram.com/p/BWJCmbQBEMv/