Patriots
Bill Belichick explained how Glenn Gronkowski has grown since joining the Patriots
"A little different personality from Rob."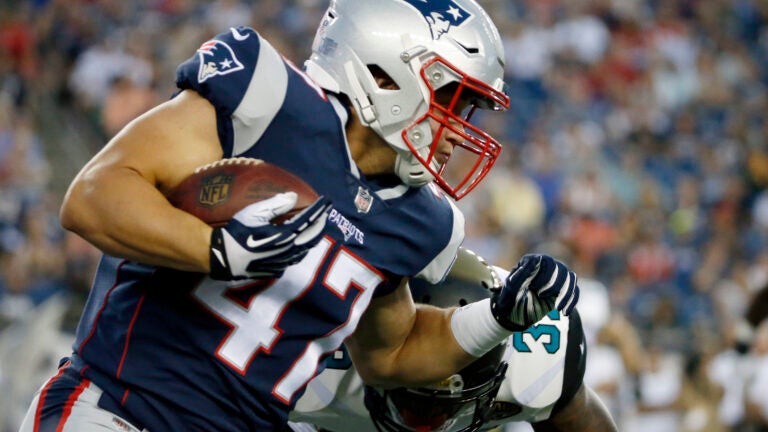 While he doesn't grab as many headlines – or touchdowns – as his older brother, Glenn Gronkowski has nonetheless earned praise from Bill Belichick since first joining the Patriots in October of 2016.
Aside from being the younger sibling of one of the team's dynamic players, the 24-year-old has also notably been cut and re-signed to the Patriots' practice squad three times before signing (and remaining) last December. He earned a Super Bowl LI ring and was signed to a futures contract in February.
And his consistent work rate recently drew compliments from Belichick during a Monday press conference:
Yeah, hard-working kid, quiet, a little different personality from Rob [Gronkowski] around here, but he just comes in every day, works hard, runs well, has played for us in the kicking game, some as a pass receiver, some as a fullback, so he has a little combination skills there. Just trying to develop kind of that role for himself, but he's a hard-working kid that's improved. He was kind of on and off the practice squad roster last year for the last, I don't know, I forget how many weeks it was – eight weeks, whatever the time frame was – but this year has obviously been a lot more consistent, as you said, through the offseason program, through OTAs and through training camp. But he's been durable, hasn't missed a day, hasn't missed anything. Just continues to work hard and get better.
Gronkowski went undrafted as a rookie in 2016. He made the Bills' opening day roster before he was eventually released, winding up in New England.