Patriots
Bill Belichick says he's not concerned about the thousands of Roger Goodell clown towels being prepared for Thursday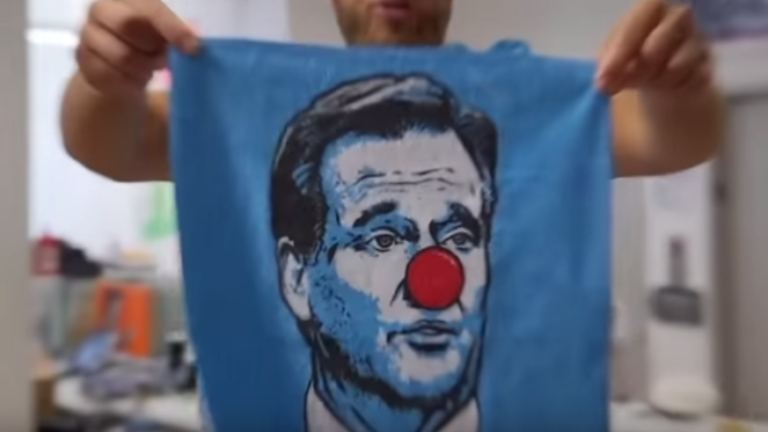 Some Patriots fans are planning to greet NFL Commissioner Roger Goodell at the season opener at Gillette Stadium with their own pointed take on the Terrible Towel.
Still aggrieved by Goodell's treatment of Tom Brady during Deflategate, Barstool Sports founder David Portnoy says he has ordered and plans to hand out 70,000 turquoise towels depicting the commissioner's face bearing a red clown nose outside Thursday's game — which Goodell has said he plans to attend.
During a press conference Tuesday morning, Patriots coach Bill Belichick said he wasn't too preoccupied by the potential presence of thousands of towels in the stands Thursday mocking the commissioner.
"I'm not really too concerned about all the exterior things with the game," Belichick said. "Just trying to get ready for the Chiefs."
In a blog post last month, Portnoy wrote that he plans to distribute the towels before Thursday's game outside Patriots property and solicited volunteers to help with the effort.
"We have a storage facility which has graciously offered to store the towels for us," he said. "We need volunteers to grab boxes from us and distribute to people you are tailgating with."
Towels Anybody? pic.twitter.com/XC27GMO2Rx

— Dave Portnoy (@stoolpresidente) August 31, 2017
The towels are identical to Barstool's Goodell clown T-shirt, which Patriots defensive coordinator Matt Patricia was spotted wearing following the team's Super Bowl LI victory in February. More than five months later, Goodell was reportedly still "miffed" about Patricia wearing the shirt.
It's unclear how miffed the commissioner might be Thursday night if Portnoy and his crew successfully carry out their plan.
https://www.youtube.com/watch?v=N7uqm7XKGZs