Patriots
Tom Brady's famous avocado ice cream recipe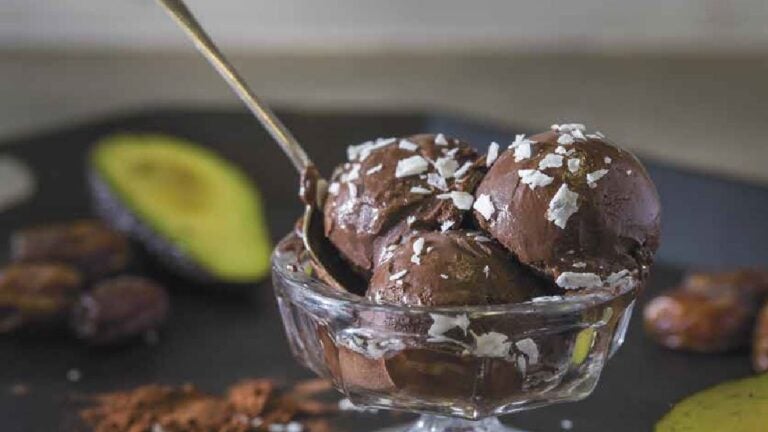 Perhaps one of the most well-known items in Tom Brady's highly restrictive diet is his avocado ice cream. Though popularized by the media, the dairy-free dessert is undoubtedly one of the quarterback's favorite dishes and was even served to Patriots reporters on his 40th birthday.
Those who have approached the delicacy with skepticism now have the opportunity to give the sweet treat a taste for themselves. One of the 15 recipes in Brady's new book, The TB12 Method: How to Achieve a Lifetime of Sustained Peak Performance, is, in fact, the avocado ice cream. Brady had previously teased a photo from his $200 TB12 Nutritional Manual in 2016, but blurred all of the necessary details.
The recipe for #AvocadoIceCream is available in the new #TB12 Nutrition Manual: a limited-edition "living document"…

Posted by TB12 on Wednesday, May 4, 2016
He describes the dessert as a "modern interpretation of ice cream" that is "just as delicious but much healthier." Requiring just six ingredients and three steps, the process seems to be very straightforward for readers to try at home.
Ingredients:
1 avocado (ripe and soft)
1/2 cup raw cashews
1/2 cup coconut meat (from young coconuts)
1 1/2 cups dates (pitted)
1 cup raw cacao powder
1 1/4 cups water
Directions:
1. Blend all ingredients in a high-powered blender until smooth.
2. Put mixture in freezer until ice cream reaches desire thickness. (For quicker ice cream, freeze half of the water into ice cubes before blending.)
3. Scoop ice cream into four dishes and serve with your choice of topping.