Patriots
Tony Romo was predicting plays again during the Patriots game
The former Cowboys quarterback has made quite a first impression in the broadcast booth.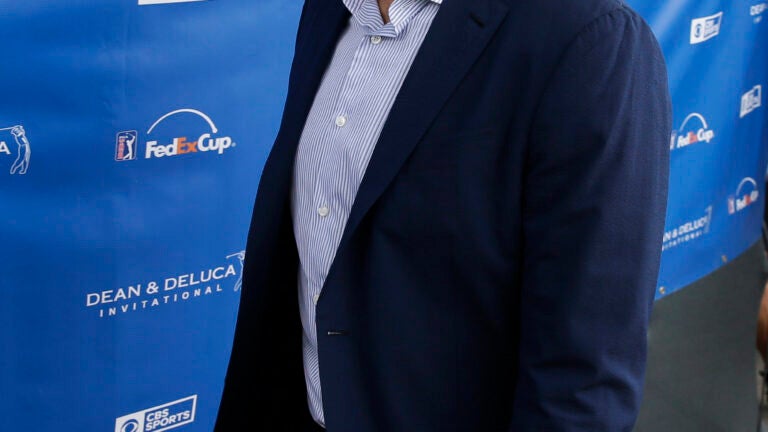 Tony Romo is at it again.
In his broadcasting debut last week, the former Dallas Cowboys quarterback displayed a certain prescient penchant for calling plays before they happened.
In Sunday's game between the Patriots and Saints, it was more of the same. Calling the game with Jim Nantz, Romo showed why CBS decided to make him the network's lead color commentator. From the Saints' second quarter touchdown to their fourth-down attempts (one in which they tried to draw the Patriots offsides and another where they actually went for it), Romo appeared almost clairvoyant.
Tony Romo: "Heads up for the fade inside to 16."

Drew Brees immediately throws an inside fade route for a TD to Brandon Coleman. No. 16.

— Will Brinson (@WillBrinson) September 17, 2017
Tony Romo nails another one. Now he's just showing off. pic.twitter.com/dONFODL3tV

— Ƒormerly Ƒunhouse (@BackAftaThis) September 17, 2017
Two fourth downs for the Saints, Romo calls out whether the ball would be snapped by the personnel for the offense. Right both times.

— Zito (@_Zeets) September 17, 2017
So far, his ability to see inside Bill Belichick's mind has been less pronounced. However, the former quarterback proved effective in identifying formations and explaining plays.
Before the game, Romo admitted he knew Saints coach and former Cowboys coordinator Sean Payton pretty well. Belichick less so.
"He may or may not actually say a word in his production meeting," Romo said of Belichick during the pregame show. "So you got to be prepared for him to look at you awkwardly for 30 seconds straight. But he was warm. He was great."
Two minutes with @tonyromo on the NFL Today
Watch Romo call today's Patriots-Saints game on @cbs11 today at noon#NEvsNO @CBSDFW pic.twitter.com/nfIyk0lQxe

— Dandy Killeen (@TheDandyMan13) September 17, 2017
Romo replaced CBS's much-derided lead analyst Phil Simms after retiring this offseason. Two weeks into his second career, he's getting mostly rave reviews from his peers in the sports media world.
Not sure I've ever heard a better NFL analyst than Tony Romo. Completely dialed in. Picks apart everything before the snap.

— Dan Wetzel (@DanWetzel) September 17, 2017
Also, Romo is terrific in the booth. He predicted the throw to Coleman & is pure gold to listen to as a commentator.

— Doug Moore (@DMooreNFL) September 17, 2017
I was skeptical of Tony Romo in the booth, now I want him to do every game.

— Robert Flores (@RoFlo) September 17, 2017
I no longer follow an NFL team. I just watch Tony Romo's game each week

— Gregg Rosenthal (@greggrosenthal) September 17, 2017
https://twitter.com/SBNation/status/909447340066344965