Patriots
The Patriots' 'unofficial magician' says Super Bowl victory was example of 'real magic'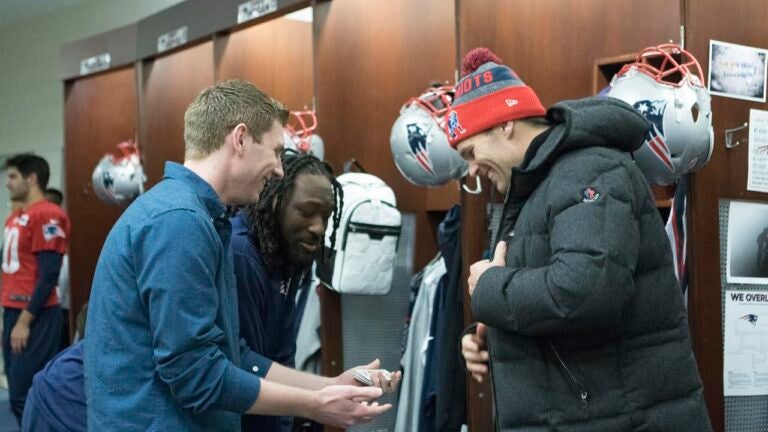 Fresh out of college in 2016, John Logan just wanted what any graduate wants: a job. He took a shot at what seemed like a fairly straightforward position with the New England Patriots, applying to be a digital content associate to help work on the team's website. But when the Patriots offered him the position, there was an unusual catch.
They were certainly interested in having him work the advertised position, but the team also wanted him because of his background as a magician.
At first, it seemed like a crazy idea. But once Logan— who first signed a contract to perform magic at the age of 12— gave it some thought, he quickly developed a unique idea for what became a regular video series, "Magic Moments."
"My goal was for the fans to learn more about the players through the magic," said Logan. "And they thought that was neat, just looking at learning through different types of content. Not just strictly football. It was out of the box thinking."
The series ended up being a success, earning Logan multiple features and praise from Patriots players, including Tom Brady.
Now in 2017, Logan can look back on his "rookie" year with the Patriots and appreciate an eventful start to his professional life. And it all culminated in Houston for Super Bowl XLI.
"Of course the year that they hire a magician on their staff, they win a Super Bowl in that type of fashion," Logan amusingly notes, referencing the team's miraculous comeback to win 34-28 in overtime.
"It was funny, I had friends texting, some people I hadn't even talked to in five years texting me saying, 'Johnny, you have to work your magic!' So I said, 'Okay, hold on.' And once they won, I sent a message back saying, 'Oh, you're welcome.'"
Jokes aside, Logan put the comeback win into perspective.
"For me personally, achieving something that you didn't think was possible, that's real magic."
Logan has stayed with the team for a second year, but has expanded his work in the football world. For the 2017 season, he will attend every Patriots home game as an employee of the NFL itself. Taking pictures, updating social media and identifying player profile opportunities, Logan is even more entrenched in the game.
Of course, he maintains an active life outside of football.
"I'm also a keynote speaker and travel to leadership conferences and entrepreneurship events to speak," Logan explained. "I incorporate how business leaders can learn from the creative process entertainers use."
He says he's used to all of the multitasking built into his schedule.
"I have a lot of different part-time gigs. I majored in entrepreneurship at my college, so I have that spirit. I have a lot going on at once."
Logan's start as the team's unofficial magician – where he performed for Patriots players in the locker room – grew out of his "Magic Moments" segment on the team's website. The proximity necessitated by his regular team job didn't hurt either:
And then because of my digital content job, I was going into the locker room regardless. So then the players started recognizing me from the show, and that's how it kind of became an informal thing. I started performing for Brady and LeGarrette and Malcolm Mitchell. It was informal, which was great.
Despite his presence in the locker room, occasionally entertaining players, Logan understands the Patriots' priorities. He doesn't want to be a distraction.
"Obviously football comes first. Winning comes first."
That said, there's one person in the organization Logan is still aiming to get in his audience: Bill Belichick.
"I would love to perform for Belichick one of these days. I think he's the real magician of the team."