Patriots
Rob Gronkowski now has a special place in Patriots' history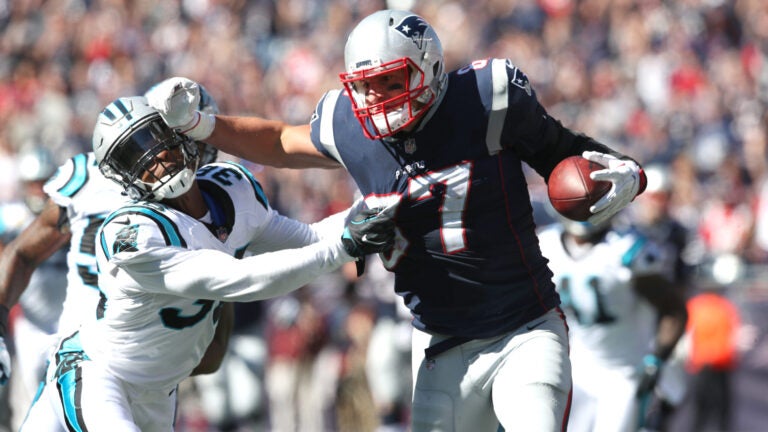 With his 43-yard catch in the second quarter of Sunday's game vs. the Panthers, Patriots tight end Rob Gronkowski passed Wes Welker for the most receiving yards from Tom Brady.
Gronkowski's catch also moved him past Troy Brown for the third-most receiving yards in Patriots history. Gronkowski has played 100 fewer games than Brown, who also played defensive back. Stanley Morgan is the Patriots' career leading receiver with 10,352 yards.
Gronkowski, in his eighth NFL season, has 70 receiving touchdowns, which ranks third-all time for tight ends.
Gronkowski had two receptions in the first half Sunday for 60 yards.