Patriots
Morning sports update: Bill Belichick defends Rob Gronkowski after offensive pass interference call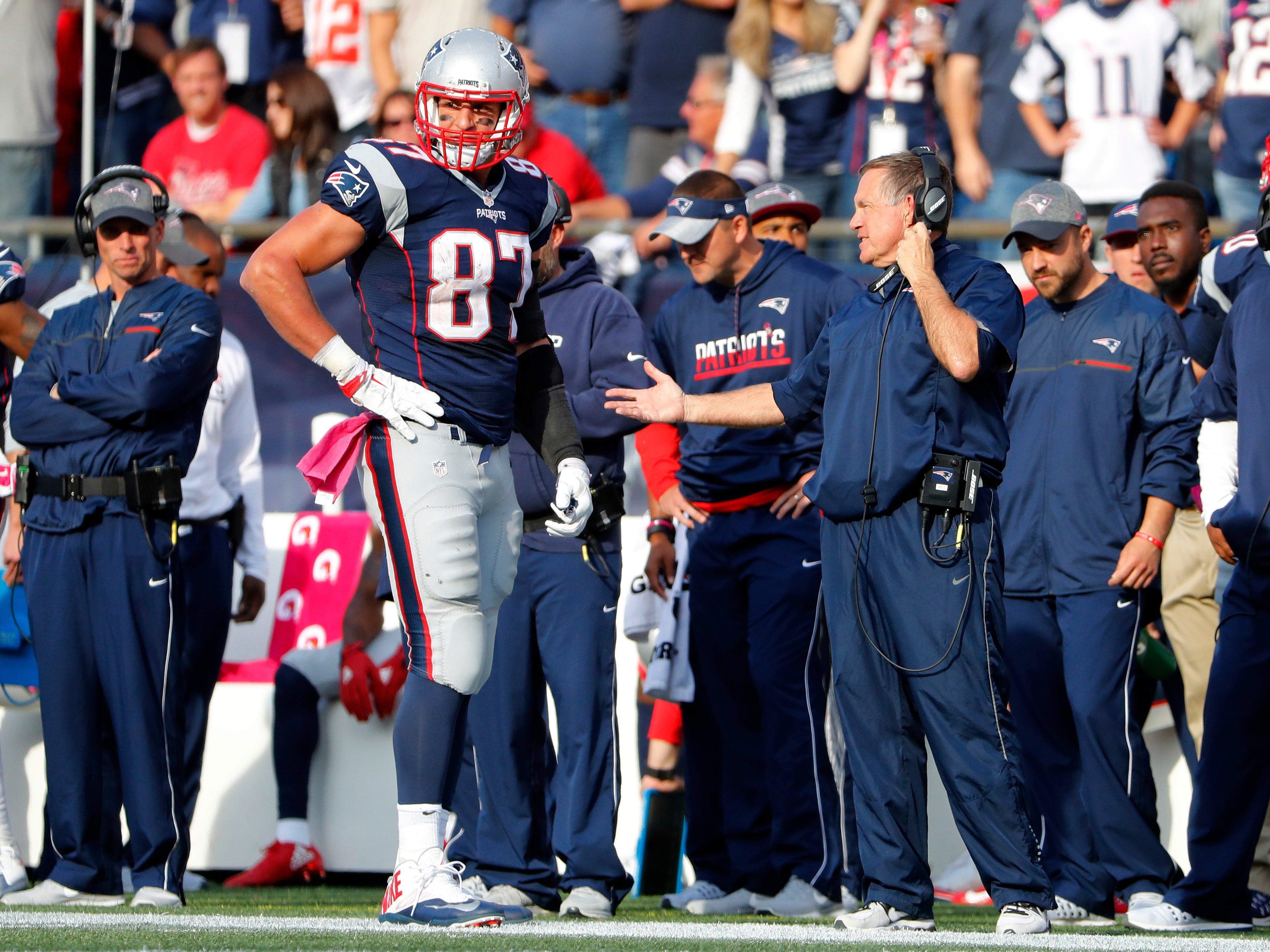 The Patriots have a quick turnaround before Thursday night's matchup with the Buccaneers, while the Red Sox prepare for the the playoffs to begin. Here are a few notable stories from across New England sports:
Bill Belichick explains why Rob Gronkowski has improved in not getting OPI calls: In the Sunday loss to the Panthers, Rob Gronkowski was flagged for offensive pass interference. It was the first time that the tight end has been called for that particular penalty since 2015. Belichick explained that Gronkowski has worked to be better in that regard.
"He understands what he can and can't do," said Belichick on WEEI's Dale & Holley with Rich Keefe, "and I think he really tries to do what is legal and tries not to put himself in a situation where they can call him. He doesn't push off." (WEEI)
Dont'a Hightower challenges Patriots defense to "hold each other to a higher standard": Reinstalled in the Patriots' lineup after an injury kept him out of two games, Patriots linebacker Dont'a Hightower once again assumed the mantle of leadership. In its current form, that means calling for accountability in a Patriots defense that has underperformed so far in 2017.
"We gotta hold each other to a higher standard…That starts today." (CSNNE)
The fate of the Red Sox in the 2017 postseason comes down to key starting pitching decisions: Even though the Red Sox have both the defending AL Cy Young Award winner and a candidate to win in 2017, many questions remain about the team's starting pitching.
How the Red Sox utilize the various options in the team's rotation will likely play a decisive role in the postseason run. And even the management of David Price – who could potentially serve as a reliever – will weigh heavily on manager John Farrell. (Boston Herald)
Jaylen Brown explained that the Kyrie-Isaiah trade "changes the whole culture" of the Celtics: In an interview with Complex Sports, Celtics forward Jaylen Brown discussed a myriad topics, including his trip to Africa in the offseason and his desire to play Colin Kaepernick in chess. He also offered an interesting quote in regards to the blockbuster trade the Celtics made with the Cavaliers, and the effect it will have on the team's culture.
"It changes the whole dynamic, the whole culture," said Brown. "We'll see if it's for good or bad, time will tell." (Complex)