Patriots
Go inside the Patriots' new '#AirKraft,' a customized Boeing 767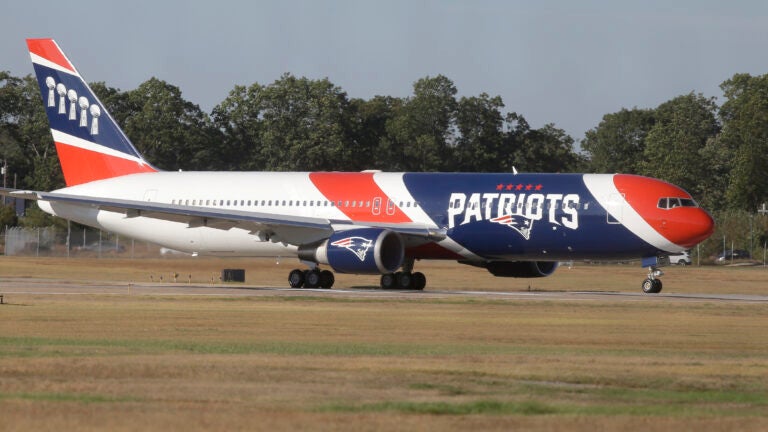 WARWICK, R.I. (AP) — The New England Patriots are celebrating the inaugural flight of their very own Boeing 767.
Welcome aboard #AirKraft: pic.twitter.com/NGBAHvA27T

— New England Patriots (@Patriots) October 3, 2017
The Patriots were at T.F. Green Airport in Rhode Island on Wednesday before taking their customized aircraft to Florida, where they play the Tampa Bay Buccaneers on Thursday.
The plane is painted with the team's logo amid red-white-and-blue colors. It also has the team's five Lombardi trophies painted on the tail.
In a video posted online , Gillette Stadium Chief Operating Officer Jim Nolan explains the team can now bring all its people and equipment on every trip. He says they've installed the widest and largest seats the plane can handle and added five inches of legroom beyond a typical first-class seat.
The team has two of the planes and will use one as a backup.