Patriots
Jimmy Garoppolo's first trip to Dunkin' Donuts didn't go exactly as planned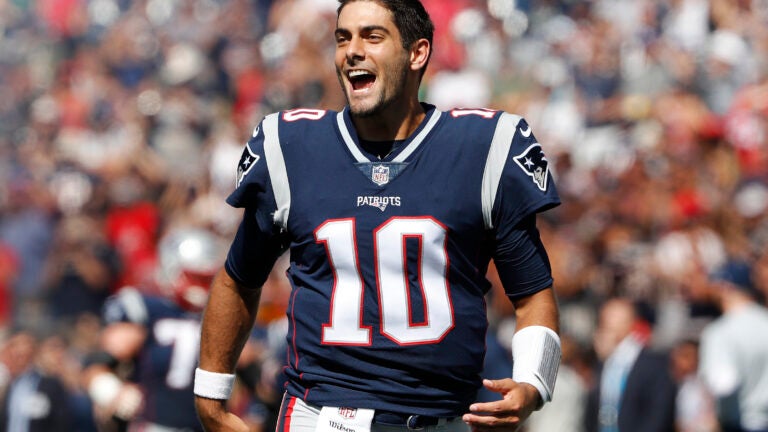 Illinois native Jimmy Garoppolo had more than just Patriots plays to learn upon moving to Massachusetts. The backup quarterback — who was selected by the Patriots as the 62nd overall pick in the 2014 NFL Draft — is entering his fourth season with New England and has been learning the ropes both on and off the field.
In a video posted by the Patriots on Twitter, Garoppolo recounts his first-ever visit to Boston's beloved coffee chain: Dunkin' Donuts. Things didn't go as smoothly as he may have liked.
"It was in the morning. I asked for a vanilla long john," he said, seated at a table inside a famous Chicago deep dish pizza joint. "And they go, 'What's a long john?'
"And I was like, 'It's a donut," the 25-year-old continued. "So I described it to them, and they just acted like I was crazy: 'Pull up to the window and we'll talk about this.'"
Although Garoppolo may be disappointed that Boston doesn't appear to serve his well-cherished pastry, perhaps an 87-cent medium coffee will suffice the day after a Patriots' win.
https://twitter.com/Patriots/status/921029959090520064