Patriots
Stephen Gostkowski gets 'ticked off and mad just like anybody else' at missed field goals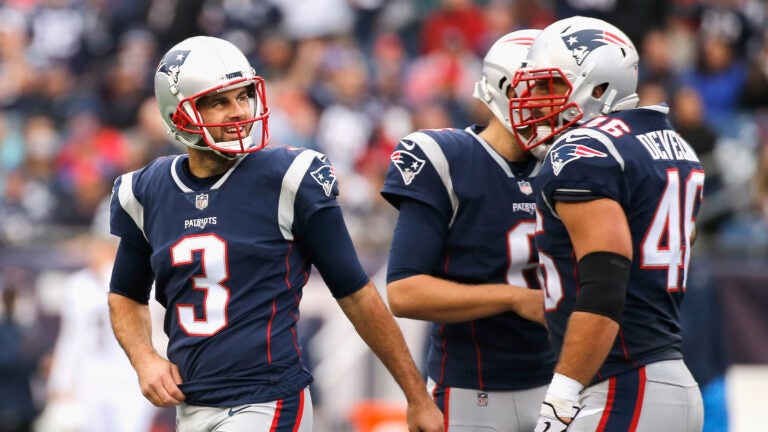 Other than Tom Brady, no Patriots player was responsible for more points on Sunday than Stephen Gostkowski. The veteran place kicker made four field goals and an extra point to help defeat the Chargers, 21-13.
Unfortunately for Gostkowski, much of the postgame discussion revolved around the two field goals he missed. Though he nailed one of the three 43-yard attempts made against the Chargers, the other two were wide of the mark.
Acknowledging that he's human in his reaction to mistakes, Gostkowski noted how the misses will "bother me for a week, probably two weeks":
I get ticked off and mad just like anybody else. I don't look at it like a 'Debbie Downer', it's just part of the game. It stinks and I get mad. It's going to bother me for a week, probably two weeks, but that's just part of the game. If you can't deal with it, then you probably shouldn't be here. It stinks and it's tough to swallow, but we won and it's a little easier to wake up tomorrow knowing that when you do bad and the team can pick you up. That's part of being a part of a good team.
Through eight games, Gostkowski has hit 20 out of 23 field goals (87 percent). That percentage is almost identical to his career average (87.1 percent).