Patriots
Patriots sign wide receiver Kenny Britt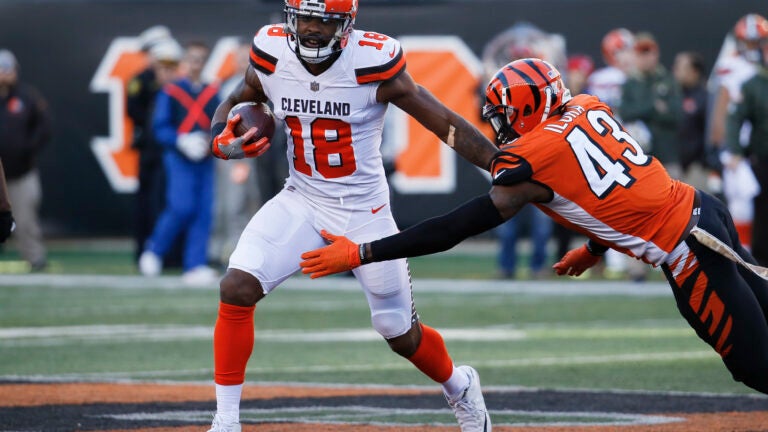 The Patriots added to their stable of receivers and Rutgers alums with one signing Monday, inking Kenny Britt to a two-year deal, according to a league source.
The 6-foot-3-inch, 223-pound Britt, who instantly becomes the club's biggest receiver, was recently released by the Browns. The nine-year veteran was having a subpar season with just 18 catches — on 38 targets — for 233 yards and a pair of touchdowns.
Britt signed a four-year, $32.5 million contract March 9 with Cleveland. He was guaranteed $17 million, but was plagued by dropped passes and became entrenched in coach Hue Jackson's doghouse because of a poor attitude.