Patriots
Watch Rob Gronkowski tell this walk-on college football player he's on scholarship
"My boy wants to tell you something."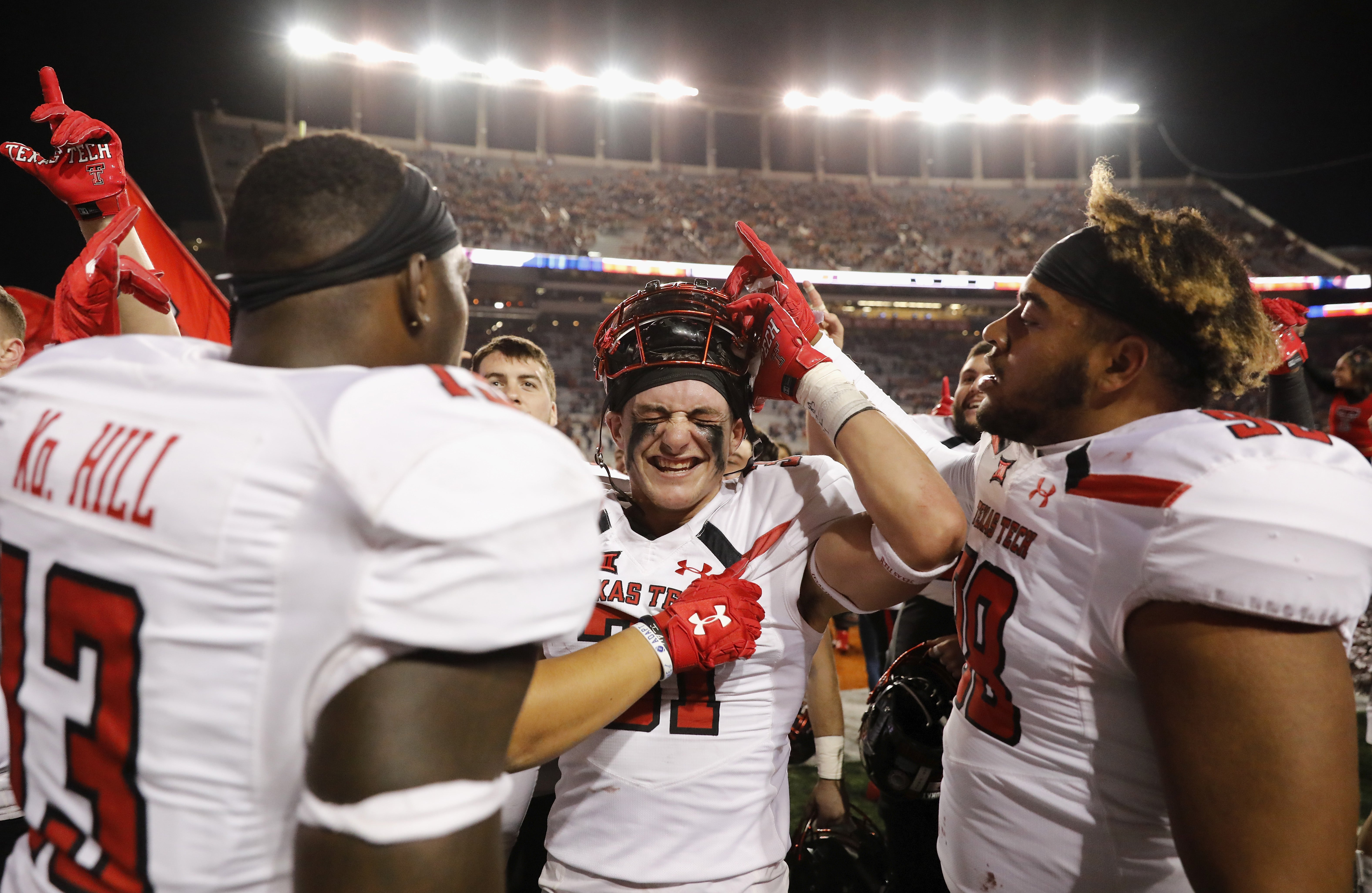 Texas Tech sophomore Justus Parker has put in a pretty impressive performance this season, especially for a walk-on. The Red Raiders cornerback has recorded 42 total tackles, returned a fumble for a touchdown, and leads his team with four interceptions.
So the news Parker received Monday was perhaps less surprising than how it was delivered.
During a team meeting, Texas Tech head coach Kliff Kingsbury played a video message from Patriots receiver Danny Amendola, a Texas Tech alumnus. Speaking from the Patriots plane, Amendola directly addressed Parker, telling the college student that he admired his work.
"My boy wants to tell you something," Amendola added, as he turned the camera to bring the face of Rob Gronkowski into frame.
"What's up, man — congratulations, you're on scholarship," Gronkowski excitedly said into the camera.
The rest of the message was drowned out in celebration.
Parker tweeted afterward that it was an "unbelievable moment."
Unbelievable moment getting told by @RobGronkowski and @DannyAmendola that I️ am officially on Scholarship!! Thankful and blessed to attend Texas Tech University

— JP (@justus_parker) December 18, 2017
Blessed to be apart of this program .. thank you to all those who have supported me along the way!! #TTVE https://t.co/WAi19aUxZ2

— JP (@justus_parker) December 18, 2017
Walk on➡Ball out➡Get put on scholarship. Congrats @justus_parker ??. #WreckEm pic.twitter.com/qtMmYyZ3F3

— Derrick Spencer (@DerrickSpencer_) December 18, 2017
Texas Tech plays their final game of the season Saturday in the Birmingham Bowl against South Florida.