Patriots
Bill Belichick responded to the report about changes to Alex Guerrero's access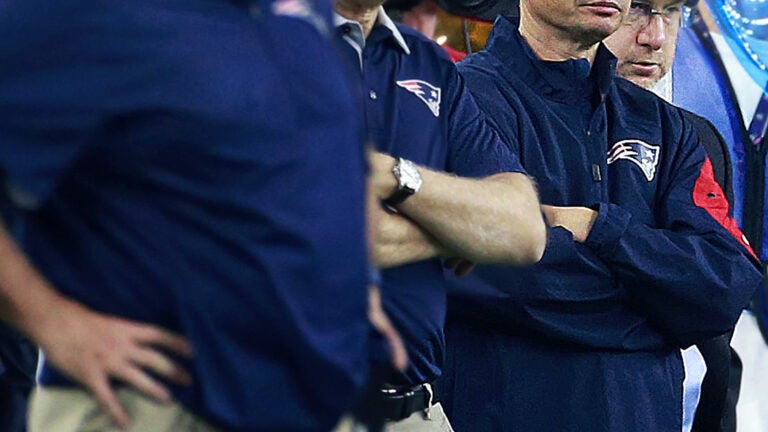 Patriots head coach Bill Belichick would neither confirm nor deny the Boston Globe report that he has reduced the privileges of Tom Brady's trainer Alex Guerrero.
When asked if Guerrero's access has been limited this season, Belichick gave neither a "yes" nor a "no" — chalking his non-answer up to the high volume of people that do not work for the Patriots, but are still involved with the team.
"Look, we have a lot of people that work for our team outside of the team," he told reporters Friday. "There are different relationships, different situations with dozens of other people. So, I'm not going to go through a case-by-case of what everybody does and so forth. That would be impossible to do, and I'm not going to do it."
Belichick was also asked if the reported restricted access has impacted his interactions with quarterback Tom Brady, who works very closely with Guerrero. The 65-year-old neglected to comment because he said the article had "no sources" — an argument he previously used to rebuff an ESPN The Magazine story about the same topic.
"This is another one with no sources, right?" he said. "Yep. I'm not going to get into that. Yeah, because there are none mentioned."
As a result of the chatter involving Guerrero, Belichick has been continually asked if his relationship with Brady has changed this year. Earlier this week, he kept his answer short and vague: "Every year is different."
Q: How would you describe the dynamic of your working relationship with Tom? Has anything changed this year?

Belichick: "Well, every year is different."

— Boston.com Patriots News (@BDCPatriots) December 20, 2017
On Friday, he elaborated on what he meant by that general statement.
"It's just different teams, different players," he said. "I mean, [Tom's] great to work with. Nobody's better prepared than Tom. Tom's always ready to go, always on top of it. He really takes coaching well, and he's got a lot of good ideas. But, each year is different. Our team is different, our players are different, our opponents are different. Every week is different."