Patriots
Daughters of Bills owners tweeted criticism of calls in Patriots game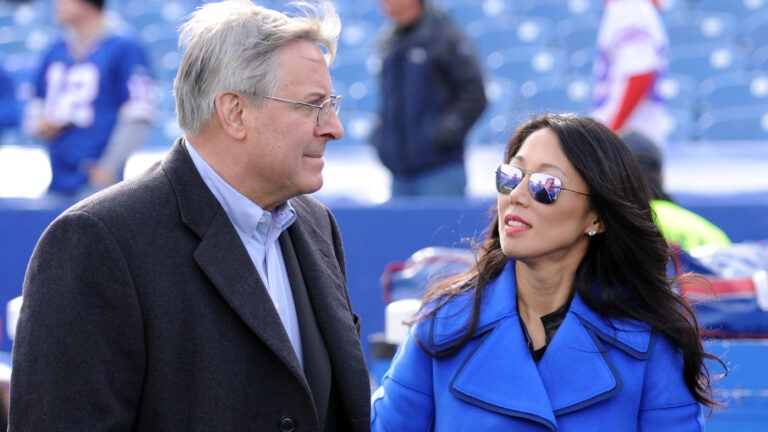 NFL referees produced a wave of discontent among Bills fans during the team's Sunday matchup with the Patriots, emanating from ownership on down.
After Kelvin Benjamin's would-be touchdown before halftime was controversially ruled incomplete, Buffalo fans at all levels were unhappy with the ruling (in which the initial call of a touchdown was overturned after review).
Among those who expressed their disapproval on Twitter were two daughters of Bills owners Terry and Kim Pegula. Jessica and Kelly Pegula both weighed in:
First the Steelers and now the Bills. What a bunch of BS. These calls are out of control and taking the enjoyment out of watching these games

— Jessie Pegula (@JLPegula) December 24, 2017
Does anyone even know what a catch is anymore? I definitely don't after watching that.

— Jessie Pegula (@JLPegula) December 24, 2017
Imma have to fight someone over that call lmaooo is that a joke u could see the black come up

— Kelly Pegula (@KPegula) December 24, 2017
The Bills were forced to settle for a 23-yard field goal instead as time expired in the first half. Buffalo was outscored 24-3 in the second half, losing 37-16.