Patriots
Bill Belichick says he has a 'good relationship' with Alex Guerrero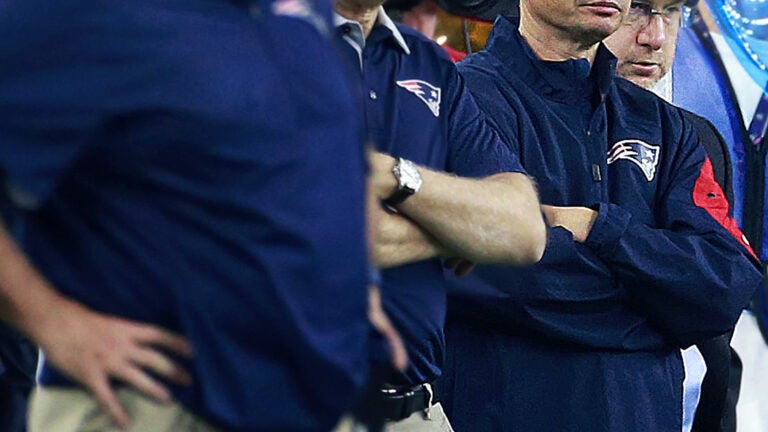 Recent media reports may lead some to believe otherwise, but Bill Belichick says he has a "good relationship" with Tom Brady's trainer, friend, and TB12 business partner, Alex Guerrero.
The Patriots head coach told WEEI's Dale & Holley with Keefe that there have been a "lot of inaccuracies" reported about the team's changing dynamic, generating a perception that his relationships with specific individuals, such as Guerrero, Brady, and owner Robert Kraft, have lately been on the rocks.
That's not the case, according to Belichick.
"18 years with Tom and 22 with Robert," he said on the radio program. "It's been great. I appreciate everything that Robert has done for me — the opportunities he's given me and the support. I've been pretty lucky to have Tom as the quarterback for those 18 years, playing for 17. He's a great player to coach and he's done a lot for this team. He's been a huge help for me, personally."
"I feel like I have a good relationship with Alex, too," the coach added, noting that he felt it was appropriate to clarify their status given what has been reported. "I respect Alex and I think I have a good professional relationship with him."
Belichick maintained that he has not read the article; however, he said he was informed of some of the things that were written.
The Boston Globe's Bob Hohler reported in December that Belichick made the decision to strip Guerrero of many of his team privileges, including sideline access and a seat on the the team plane, while ESPN's Seth Wickersham's recent report expanded on the growing tensions between Guerrero and the Patriots medical staff.
As the program's hosts attempted to drill down into specifics of what was reported, Belichick said he would not engage in a "point-by-point discussion" on the matter. He did, however, acknowledge Guerrero's reduced involvement with the team.
"We have relationships with a lot of people in the medical area — lots of consultants, lots of people that are specialists, lots of people that do many different things," he said. "We try and have working relationships with multiple individuals, multiple groups in multiple areas, and we try and structure those the best way we can."
Belichick emphasized that he doesn't worry about about what others think, for he can't control their perception. The 65-year-old said he is only focused on helping the team be successful and "doing a good job for Robert."
"I know what the relationships are," he said. "I don't think a good relationship is going to be damaged by anonymous opinions … I know the strength of my relationships with Robert, Tom, and Alex."
"Talk about whatever you want to talk about in the past," he continued. "I don't think it matters at all."