Patriots
Frustrated Titans coach says offensive pass interference call 'goes down in history'
"That one, I won't even talk about."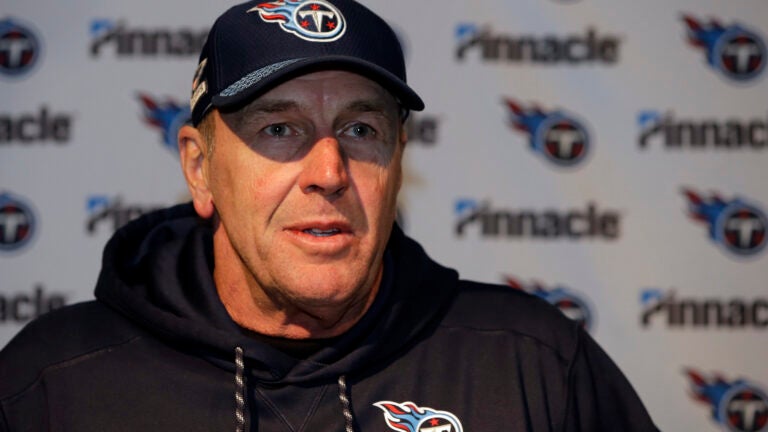 Titans head coach Mike Mularkey didn't remain silent in expressing his disapproval with the officiating in his team's divisional playoff loss to the Patriots on Saturday night. Asked during a postgame press conference about a few of the referees' decisions that went against him, Mularkey was candid.
"That one, I won't even talk about," Mularkey said of an offensive pass interference call against wide receiver Eric Decker. "That one goes down in history."
@richeisen How is it that the push from Decker is a penalty but the push from Gronk does'nt? pic.twitter.com/HB2osNnPqX

— Compasstraveler (@Compasstraveler) January 14, 2018
In response to another question about a reversed defensive encroachment penalty, Mularkey said he simply stopped asking for more information.
"No, at that point, I got tired of the explanations I was getting. So no, I did not."
The Titans, who lost 35-14 at Gillette Stadium, were simply not good enough in Mularkey's view. Officiating didn't swing the result.
"I'll never blame officiating for costing us. You know, we got to play better. There is no question about it."
https://www.youtube.com/watch?v=lUxKpju9LhQ&feature=youtu.be&a=