Patriots
Here's a closeup photo of Tom Brady's un-bandaged hand injury
It's the first clear view of the quarterback's right hand since the injury.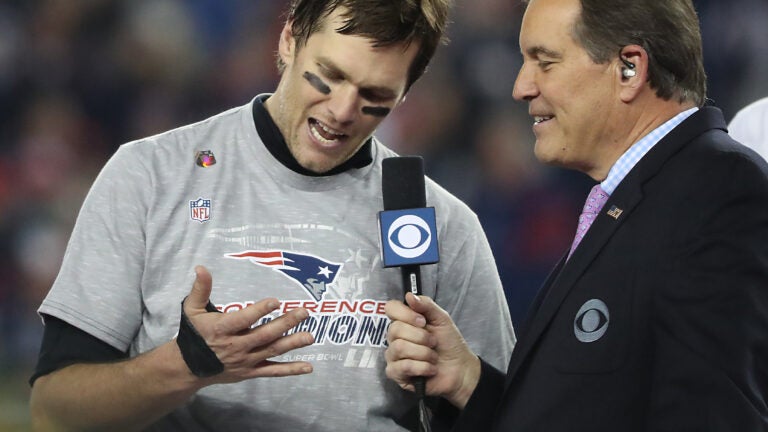 For all the attention recently paid to Tom Brady's hand injury, it wasn't until after Sunday's game that we actually got a clear view.
Associated Press photographer Charles Krupa captured a closeup shot of Brady's right hand as he left the podium Sunday following his postgame press conference. The photo appears to show a cut just below the bottom knuckle of his thumb.
The cut reportedly required more than a minimum of 10 stitches and resulted in a "bloody scene" during Wednesday's practice. Brady subsequently wore gloves to a press conference Friday and arrived at Gillette Stadium on Sunday with his hands hidden in his pockets.
"It was a little injury at the end of the day," Brady told reporters after Sunday's win. For the majority of the press conference, he kept his hands behind the podium.
WATCH: Bill Belichick on Tom Brady's hand injury: "We're not talking about open-heart surgery here."