Patriots
Jay Feely says Gisele asked him to convince Tom Brady to retire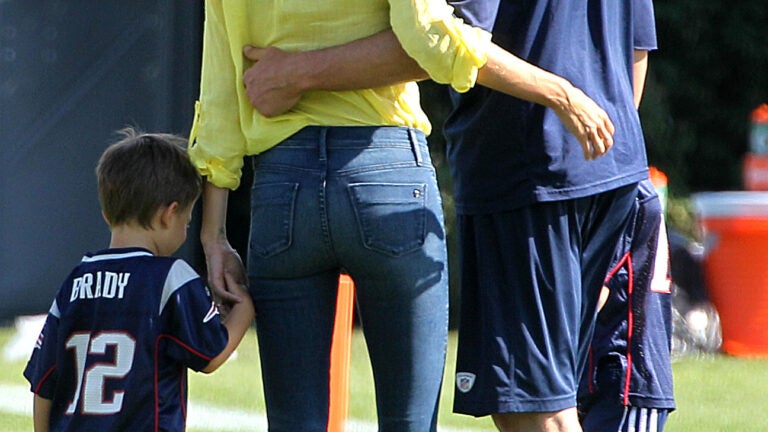 Tom Brady wants to test the limits of Father Time, but his wife, Gisele Bündchen, has apparently been ready for the quarterback to hang up his cleats.
According to Sports Illustrated's Greg Bishop, Gisele asked Brady's college teammate and former NFL placekicker Jay Feely to assist with her efforts in convincing her husband to retire. While on vacation together in an undisclosed location last Spring, Feely says the supermodel was "trying to get [him] to convince [Tom] to stop playing."
"She was dead serious," he told Bishop.
Feely, however, wasn't much help. He said he advised the five-time Super Bowl champion to "play as long as [he] can" — a response that was met with a smile and a wink from Brady.
Their conversation wasn't the first time Gisele has expressed her desire for her husband to retire. After the Patriots won Super Bowl LI, Brady shared on Sirius XM radio that his wife wanted him to stop playing.
"If it was up to my wife, she would have me retire today," Brady said after the team's win. "She told me that last night three times."
His response?
"I said, 'Too bad, babe, I'm having too much fun right now.' You know, I feel like I can still do it. If you love what you do and you're capable of doing it, then I might be so bored if I wasn't going out there knowing that I could still do it. So I'm going to work hard to be ready to go, and I still plan on playing for a long time."
https://twitter.com/SiriusXMNFL/status/828704647875526657