Patriots
A young reporter asked Tom Brady, 'Who is the most inspiring woman in your life?'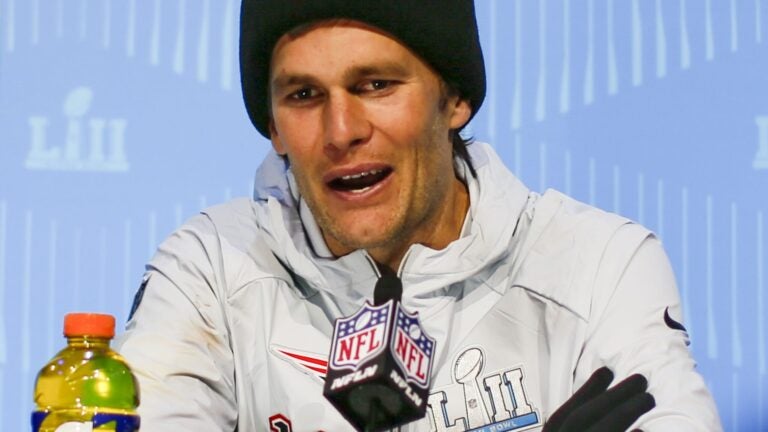 At Super Bowl LII Opening Night Monday at St. Paul, Minnesota's Xcel Energy Center, one young reporter had a tough question for Tom Brady.
Natalie, this year's 'Panini Kid Reporter', asked the Patriots quarterback, "Who is the most inspiring woman in your life?"
Brady smiled and shook his head with a "sheesh", then chose the safe route.
"My mom and my wife," Brady said. "They're amazing. They're both amazing in their own way."
Brady added that the two main women in his life, his wife Gisele Bündchen and his mother Galynn, get on very well.
"My wife loves my mom, too," Brady said. "My mom can do no wrong in my wife's eyes, and my wife can usually do no wrong in my eyes."
"So that's a great question. I have a lot of support. I have three sisters so I have girls all around me, and I have a little daughter that bosses me around too, probably just like you boss around your dad."
https://twitter.com/MikeReiss/status/958154275544322048