Patriots
What's a 'pissant'? After radio host's remark about Tom Brady's daughter, people want to know
Merriam-Webster says searches for the word saw a huge surge Monday.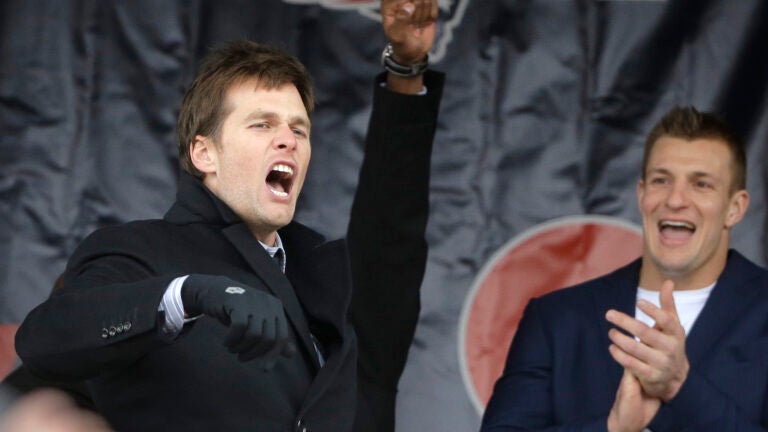 WEEI host Alex Reimer's choice of words about Tom Brady's 5-year-old daughter made waves in two ways Monday.
The remark, in which Reimer said Vivian Brady was "being an annoying little pissant" during the opening scene of Brady's new documentary series last week, resulted in the Patriots quarterback cutting short his regular Monday morning interview on WEEI, during which he said he would re-evaluate whether he would appear on the station again.
But Reimer's remark has also apparently piqued the public's interest in the rarely-used, derogatory word he used. According to Merriam-Webster, lookups for "pissant" were up 115,000 percent Monday.
"It's not generally used to insult children," wrote the dictionary's Twitter account.
?Lookups for 'pissant' are up over 115,000%. It's not generally used to insult children. https://t.co/JONKAOhCxt

— Merriam-Webster (@MerriamWebster) January 29, 2018
But what does it mean? Here's what Merriam-Webster said in a post Monday:
The word, generally considered to be vulgar, is formed exactly as one might imagine, by blending the urinary sense of piss and the formicine sense of ant.

Although there is a dialectical sense of the word, meaning "ant," this meaning is little used today. The more common sense in modern parlance is "an insignificant person or thing — used as a generalized term of abuse.
According to WEEI, Reimer has been indefinitely suspended for his usage of the term.