Patriots
Tom Brady said he hopes WEEI host doesn't get fired
"I would certainly hope the guy's not fired."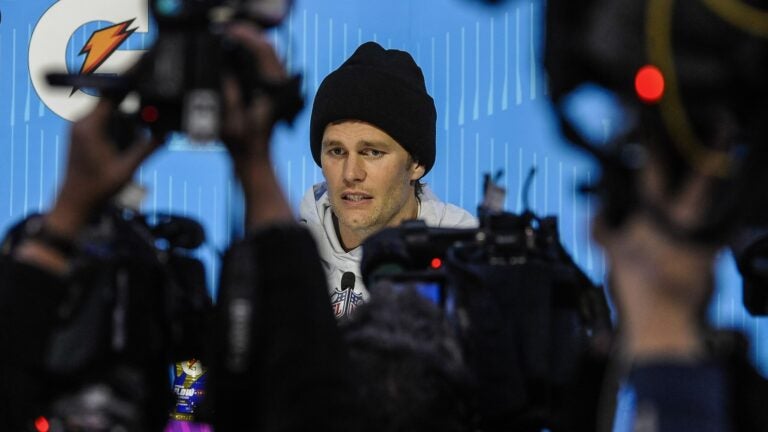 Asked repeatedly about the WEEI host who made a disparaging remark about his daughter, Tom Brady responded by saying he would "hate" to see him fired.
"I just said I would certainly hope the guy's not fired," Brady explained during his interview session as part of Super Bowl LII Opening Night in Minnesota. "I would hate for that to happen."
The questions came in regard to Brady's shortened interview on "Kirk & Callahan" on Monday morning. Brady said he was "disappointed" with comments made by Alex Reimer about his five-year-old daughter, Vivian, following the release of the documentary "Tom vs. Time."
BRADY ON REIMER#Patriots QB asked three times about @AlexReimer1 and his comment about his daughter and Brady says he hopes he doesn't get fired.#WEEI #WBZ #SBLII pic.twitter.com/CCApTQTxpF

— Scott Sullivan (@SullyBunz) January 30, 2018
Brady explained that his reaction was that of any parent in the same situation.
"I just think that any parent is really protective of their kid," Brady said. He later offered a further note in regards to Reimer.
"We all have careers and we all make mistakes and I mean I'd hate for someone to have to change their live over something like that," Brady explained. "That was certainly not what he intended."