Patriots
Robert Kraft defended Tom Brady's daughter after WEEI host's insult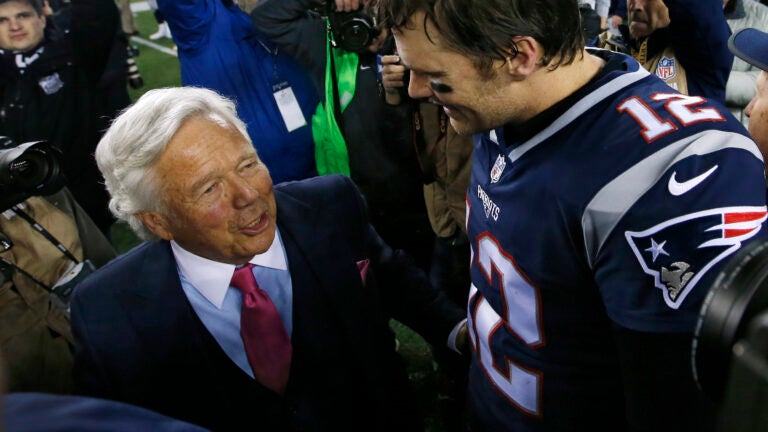 Patriots owner Robert Kraft expressed his support for Tom Brady after WEEI host Alex Reimer disparaged the quarterback's daughter during an evening program on the local radio station.
Speaking to USA Today's Jarrett Bell during Super Bowl LII's Opening Night, Kraft shared his disappointment with Reimer's recent remarks and spoke up in defense of Vivian, the youngest member of the Brady clan.
"I happen to know the child," Kraft said. "She's awesome, vivacious, loving, terrific."
While discussing the first episode of the new docu-series, "Tom vs. Time," Reimer referred to Vivian as "an annoying little pissant." The insult was "very disappointing" to the quarterback, who called in for his weekly appearance Monday morning before the Patriots' Super Bowl LII send-off at Gillette Stadium.
"You don't talk about someone's five-year-old child," Kraft told Bell. "No matter who the adult is."
Brady and Kraft have developed a familial relationship over the quarterback's 18-year-and-counting tenure in New England. Amidst the fallout from ESPN's report on the Patriots' internal drama, Brady called Kraft "a second father."
In addition to Kraft, both Tedy Bruschi, Brady's former teammate, and Kevin Youkilis, Brady's brother-in-law, have expressed their dismay at Reimer's choice of words.