Patriots
Morning sports update: Rodney Harrison refuted perception of ref bias favoring Patriots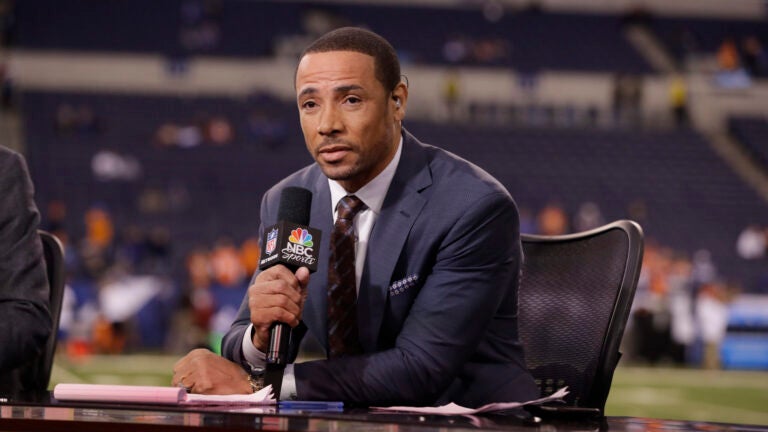 The Bruins fell to the Ducks, 3-1. In Minnesota, the Patriots continue making their way through a busy week of build-up prior to Super Bowl LII.
Here's a look at a few other stories from around the world of sports:
NBC commentator Rodney Harrison defended the Patriots from accusations of referee bias:
Rodney Harrison on the perception that the officials favor the Patriots: "It's dumb. Everybody hates us."

— Nora Princiotti (@NoraPrinciotti) January 30, 2018
Steve Kerr was not happy with 'pathetic effort' from Warriors: After Golden State lost to the Utah Jazz by a lopsided 129-99 scoreline, Warriors coach Steve Kerr made his opinion clear in his postgame remarks.
"I saw one team get their ass kicked," said Kerr. "That's what I saw." (ESPN)
Rob Gronkowski says he thinks he'll play in Super Bowl LII: Asked about his status for Super Bowl LII in Minnesota on Tuesday night, Rob Gronkowski seemed to confirm that he would play. The quote came after he played former teammate LeGarrette Blount at a Madden video game event during Super Bowl week. (Boston.com)
Reporter behind Gronk: "Are you playing, man? Are you playing?"
Gronk gives him a "Yeah." pic.twitter.com/wiGhJld6KD

— Nicole Yang (@nicolecyang) January 31, 2018
Watch the third episode of Tom Brady's 'Tom vs. Time': The third installment of Tom Brady's behind-the-scenes documentary alternates between an off-season look at training in Montana and the Patriots' midseason form. (Boston.com)
Howie Roseman is the architect of the Eagles' success: Eagles Vice President of Football Operations Howie Roseman has survived a few ups and downs in his tenure in Philadelphia. He now presides over a talented NFC Champion that made it to the Super Bowl even without its franchise quarterback. (Boston Globe)
Daily highlight: James Harden became the first player in NBA history to score 60 points while notching a triple-double:
https://www.youtube.com/watch?v=GAlbjNlJTKo