Patriots
Seth Wickersham says process of reporting Patriots story was 'almost like having an affair'
The ESPN writer recalled sleuthing around Foxborough for information on the tensions within the team.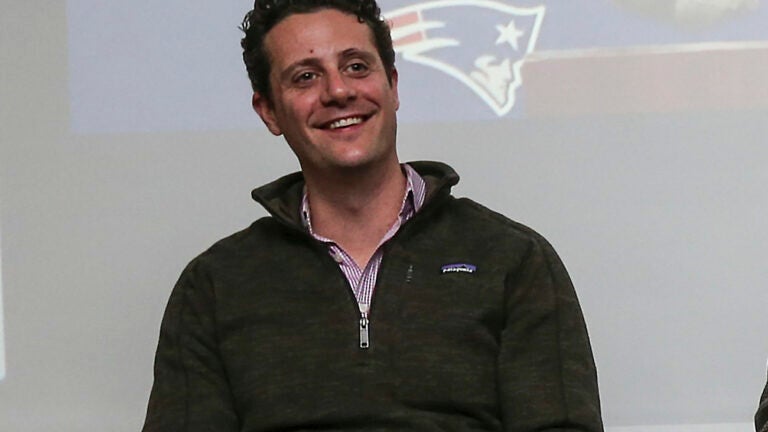 ESPN writer Seth Wickersham says he thinks his explosive story last month about the increasing tensions between Patriots quarterback Tom Brady, coach Belichick, and owner Robert Kraft will "age well."
"I don't know when the definitive book will be written about the Patriots, but I have a feeling that when the chapter is written about this season, it's going to be a really good one, once people are a little bit more liberated to talk," he said in an interview Wednesday on the Longform Podcast.
The veteran journalist also opened up about process of getting inside the Patriots organization and his experience of the aftermath of the controversial story.
"It was a difficult story to report," Wickersham said. "The NFL, and especially the Patriots, it's just like a code of silence. It is so difficult to get inside this stuff, and that's what I pride myself on doing."
Wickersham said he knew the story of tensions with the Patriots locker room was "brewing" going back to early last fall, especially with Brady's trainer Alex Guerrero, whose special team privileges had reportedly been stripped by Belichick the previous month. Getting information about the dynamics inside the Patriots organization involved a lot of clandestine meetings around Foxborough, Wickersham said.
"It was almost like having an affair," he said in the interview. "I'd meet people at hotels. I met people at T.G.I. Friday's 15 miles away from the stadium. I met people at diners. One interview I did in a running parked car when it was really cold out — like 6 degrees — for 90 minutes."
Wickersham said he talked to "more than a dozen" people for the story and reached out to Brady, Belichick, and Kraft, though none of them would comment "on the record." He also added that the people trying to guess his sources were "usually wrong" and that the open speculation had been damaging for certain former Patriots employees.
"I wish people wouldn't do that, but they do, and it's part of the game," he said.
After the story was published, Wickersham said he had to uninstall the Twitter application from his phone because he was getting so many mentions that his phone itself wasn't working. But more seriously, he said he received death threats, had his number posted online, and read a number of vulgar emails he recently received from those upset about the story. While not enjoyable, Wickersham said he the backlash didn't get to him.
"I knew that what I wrote was true, and so I've been through this before," he said. "When [Don] Van Natta and I did our Spygate-to-Deflategate story in 2015, it was kind of the same thing. People were really coming after us, and that story held up."
Wickersham added that he wasn't going to be able to convince every Patriots fan, but that he was okay with that.
As for a Super Bowl prediction, Wickersham thinks the game this Sunday could go one of two ways.
"It's either going to be like a 14-17 Eagles win or like 40-7 Patriots win," he said.
Listen to the full interview over on Longform's website.