Patriots
Malcolm Butler says the Patriots 'gave up' on him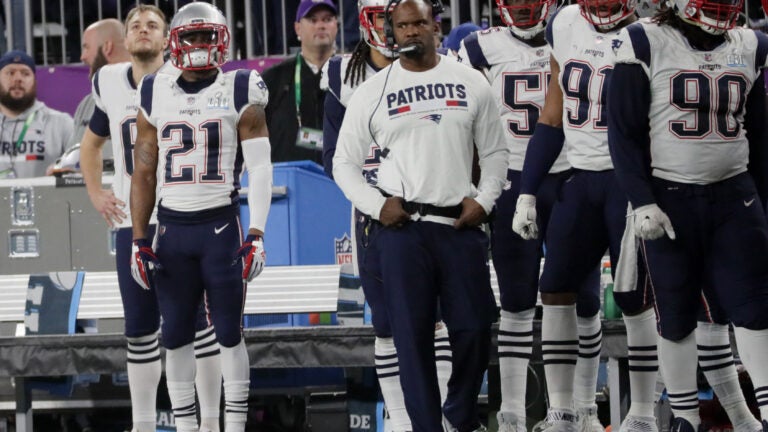 Malcolm Butler didn't take a single defensive snap in Super Bowl LII, which became a source of frustration for not only the 27-year-old cornerback but also those watching the game.
"They gave up on me," he told ESPN in response to the New England's decision to sideline him. "F—. It is what it is."
"I don't know what it was," he continued. "I guess I wasn't playing good or they didn't feel comfortable. I don't know. But I could have changed that game."
According to NBC broadcaster Al Michaels, Butler — who had been battling an illness earlier in the week — did not play against the Eagles because of a coaching decision. When sideline reporter Michele Tafoya followed up with Bill Belichick at halftime, the Patriots head coach said his personnel moves are intended to give the team "the best chance to win."
Following New England's 41-33 loss to Philadelphia, Belichick was asked again about his choice to bench Butler. The 65-year-old maintained Butler's lack of playing time was strictly football and not a disciplinary action.
Watch: Bill Belichick comments on not putting Malcolm Butler on the field
"We put our best players and game plan out there that we felt was best for tonight," he told reporters.
Defensive coordinator Matt Patricia echoed this sentiment in his postgame press conference. Patricia was asked repeatedly about why the team elected not to utilize one of their strongest defensive weapons, but didn't offer many details on the seemingly bizarre strategy.
"We were just trying to run some packages we had for the game plan," he said. "Those guys were out there for all the situations that we needed."
Here's Matt Patricia giving the same answer to repeated questions about Malcolm Butler. pic.twitter.com/hdTLFROUQs

— Zack Cox (@ZackCoxNESN) February 5, 2018
According to NBC Sports Boston's Mike Giardi, the Patriots did not give Butler a reason for their decision to not play him. Butler, who was the hero of Super Bowl XLIX with his goal-line interception, played in all 16 regular-season games as well as both the divisional and conference championship rounds of the playoffs.
He logged 55 tackles and two interceptions this season.
Mike Giardi says Malcolm Butler told him he wasn't given any reason as to why he didn't play pic.twitter.com/IsCKB7tG7p

— Patriots on NBCSB (@NBCSPatriots) February 5, 2018
Must-see photos from Super Bowl LII:
[bdc-gallery id="6832009″]