Patriots
Julian Edelman started a 'Let's go Dola' chant during Super Bowl LII
It was one of the few feel-good moments from New England's loss.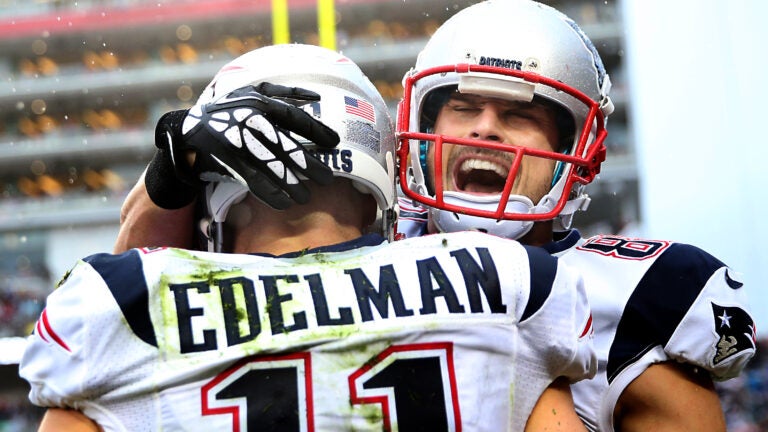 Julian Edelman was ineligible to return for the Patriots in Super Bowl LII, but the wide receiver still made his presence known at U.S. Bank Stadium on Sunday.
Edelman, who watched the game from the stands, proudly cheered on his teammates, especially his good friend and fellow receiver Danny Amendola. The 31-year-old started multiple "Let's go Dola" chants throughout the game.
"That's my best friend!!!" – @Edelman11, starting numerous chants for Danny Amendola ?‍♂️ pic.twitter.com/lbxpIvMIq7

— Molly McGrath (@MollyAMcGrath) February 5, 2018
Edelman was ruled out for the year after he tore his ACL in a preseason game against the Lions. He was not a member of the Patriots' 53-man roster to start the season, which prevented any consideration to activate him off of the Patriots' injured reserve.
According to NFL Network's Ian Rapoport, however, No. 11 is "so healthy" he believes he could have played against the Eagles if he were eligible. He is expected to be 100 percent for the upcoming season.