Patriots
Malcolm Butler posts statement on Super Bowl LII benching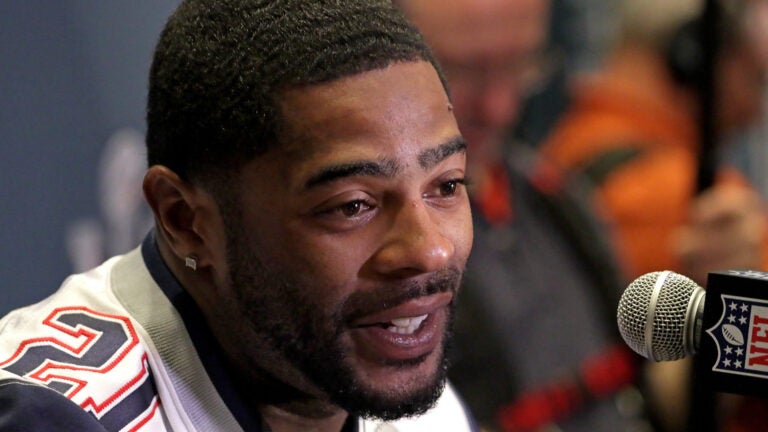 Patriots cornerback Malcolm Butler has addressed the chatter surrounding Bill Belichick's controversial decision to bench him against the Philadelphia Eagles in Super Bowl LII.
The 27-year-old posted a lengthy statement on social media Tuesday that rebuffed rumors of questionable behavior in Minnesota. Disciplinary issues were a potential contributing factor to Butler's lack of playing time, according to postgame reports.
"During Super Bowl week, I never attended any concert, missed curfew, or participated [in] any of the ridiculous activities being reported," Butler wrote. "They are not only false, but hurtful, to me and my family."
Quarterback Tom Brady commented on the post from his verified Instagram account, "Love you Malcolm. You are an incredible player and teammate and friend. Always!!!!!!"
Brady, tight end Martellus Bennett, former Patriots running back LeGarrette Blount, former Patriots quarterback Jacoby Brissett, wide receiver Phillip Dorsett, linebacker Marquis Flowers, former Patriots quarterback Jimmy Garoppolo, running back Dion Lewis, retired Patriots linebacker Rob Ninkovich, and running back James White all liked the post as well.
In the statement, Butler also apologized to those offended by his word choice immediately following the Patriots' 41-33 loss, saying the moment was "very emotional." He had said an expletive while speaking to ESPN's Mike Reiss.
The two-time Super Bowl champion also thanked team owner Robert Kraft, New England's coaching staff, his teammates, and fans for four successful seasons with the Patriots. He did not acknowledge his free agency or whether he plans to return to New England.
The cornerback said he will "prepare for next season to be the best [he] can be on and off the field."
https://twitter.com/Mac_BZ/status/960984223652941826