Patriots
Jimmy Garoppolo, 49ers reportedly agree to record 5-year, $137.5 million contract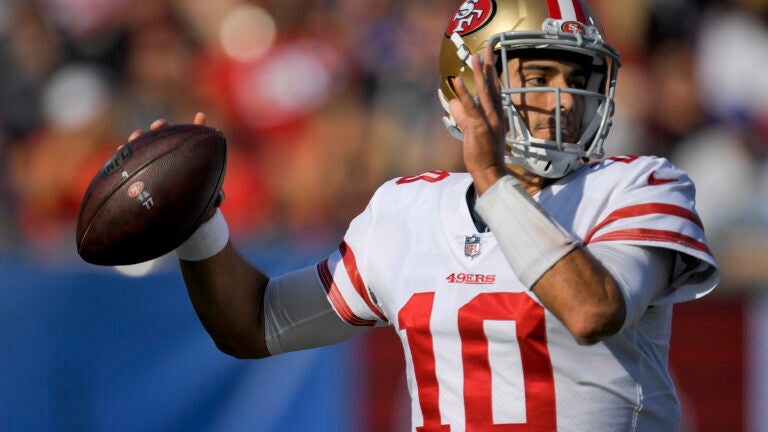 When the San Francisco 49ers fell to 1-10 after a 24-13 loss to the Seattle Seahawks on Nov. 26, they decided to use the rest of the season to evaluate former Patriot Jimmy Garoppolo to see if he was their quarterback of the future.
Evidently, the 49ers liked what they saw. After Garoppolo made the most of his opportunity by going 5-0, San Francisco made him the highest paid player in the NFL, according to reports, signing Garoppolo to a five-year deal worth $137.5 million.
Garoppolo was drafted by the Patriots in 2014 and was Tom Brady's backup until he was traded at the deadline during the 2017 season.