Patriots
What Tom Brady had to say about his media startup with Michael Strahan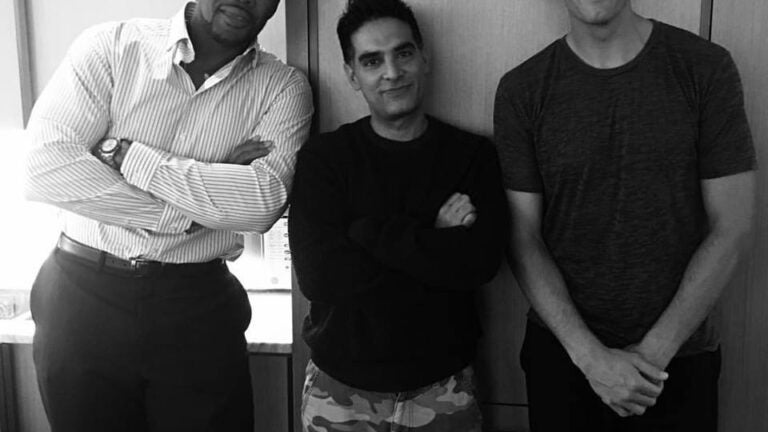 Tom Brady is following in the footsteps of other athletes by branching out into the world of startups. It's a venture that's been a long time in the making.
Called "Religion of Sports," the recently announced media company intends to focus on sports storytelling. That's according to a feature by Jonathan Schieber at TechCrunch. Schieber reports Brady's media company is aiming to raise $3 million in capital.
The Patriots quarterback is joined by co-founders Gotham Chopra, who recently created and directed the "Tom vs. Time" series, as well as former Giants defensive end Michael Strahan (now a co-host on "Good Morning America"). Ameeth Sankaran will serve as CEO.
The name of the company comes from an earlier documentary that the group produced in 2016.
Brady offered some background on his relationship with Chopra in an email to Schieber:
I think in our very first meeting, he shared with me the idea of Religion of Sports, and I was hooked immediately! Over the next few years, Gotham and I continued the conversation and the friendship evolved very naturally from there.
In regards to his goals for "Religion of Sports," Brady looked back on his own experience:
I've always seen sports as an incredible form of community and way to express yourself, so I was excited by the potential of the Religion of Sports to have a major hand in expanding that. I hope our stories empower people to look at life and the world of sports in a deeper and more positive way.
As to how the company will succeed despite a plethora of competition, Brady unsurprisingly embraces the competition:
Traditional networks and brands have so much experience and traction in the storytelling space that I see most of them being major leaders for a very long time to come, but I think some new players will definitely continue to push them! In general, I think the most authentic and emotionally engaging storytelling will rise to the top.